Whether added indoors or to the outdoors, plants add brightness to homes and serenity to our lives. Nature's therapeutic effects are well-documented. If you're lucky enough to have a nice-sized patio, yard or even some amount of outdoor space, the addition of flowers and greenery is highly advised. Even homes that lack an outdoor relaxation space are adding paver planter walls, hanging wall planters and vertical gardens to bring a touch of nature indoors.
Paver planter walls offer an excellent opportunity to beautify your outdoors. They also have functional value, allowing you to make the most of unused space. The best way to create planter walls is by using sturdy pavers.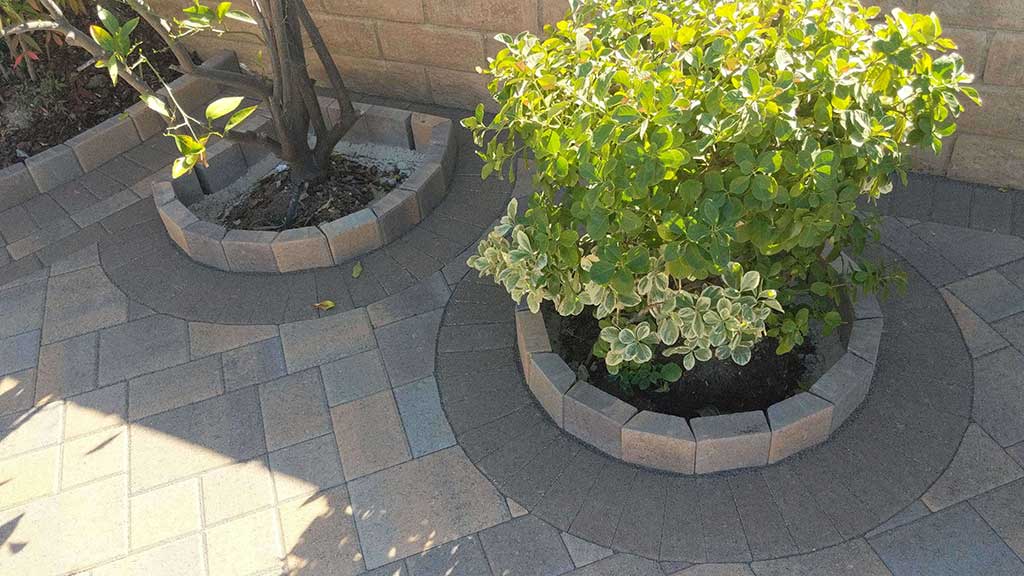 Pavers Expand Your Options in Planter Wall Designs
Pavers are known for their high strength, low maintenance, easy installation and environment-friendly properties. As they are available in a range of designs, colors and patterns, pavers also meet individual style needs more flexibly than other materials.
Whether you're looking for a classic look or contemporary flair, pavers come close to matching your design vision. You can consider numerous combinations of style, texture, color, thickness, and patterns to decide which one will best complement or contrast your property's existing décor.
Combine multiple paver styles or incorporate the same styles at various focal points throughout your outdoor space. It would not be an exaggeration to say that pavers can transform your yard, patio and driveway. And an increasingly popular way to integrate pavers – for functional and aesthetic reasons – is through planter walls.
Three Types of Paver Planter Walls to Enhance the Look of Your Garden or Backyard
What are the different ways in which you can add paver planter walls to your landscaping?
One option is a raised planter wall. You can grow plants or medium-sized trees in the space between the walls. They also offer a seating surface to rest awhile after walking in your garden or just to spend a few minutes relaxing, meditating or sunning yourself in the tranquil setting.
A planter wall adjoining your patio is another idea. It can add more visual interest to an otherwise regular patio while also serving as a holder for flower pots. A planter wall paver contractor can install planter wall pavers that fit in nicely with your existing patio, whether that is paver patio or made from some other material.
You can also erect a wall using stone pavers for a natural, seamless look. You can place flower pots or incorporate green elements for a more vibrant look. In fact, a hybrid of concrete and green is a popular option among homeowners seeking to improve the look and feel of their lawns.
Looking for a Paver Planter Wall Contractor?
For the best results from your landscaping projects involving paver planter walls, engage a reliable paving company who has experience installing different paver structures. You can rest assured knowing that your outdoors will benefit from heightened aesthetics and functionality.