Los Angeles Step Pavers by Titan Pavers
Durable step pavers for long-lasting beauty and convenience in Los Angeles and Ventura County.
HIGH QUALITY LUXURY STEP PAVERS
Top Rated Step Pavers Contractor in Los Angeles
Our expertly crafted steps provide a secure and stable pathway, reducing the risk of slips and falls. Safeguard your family and guests with our reliable and slip-resistant step installations.
Experience seamless navigation through your outdoor space with our thoughtfully designed steps. Whether you need to access different levels or create a smooth transition, our functional steps ensure easy movement for everyone.
Elevate the visual appeal of your landscape with our stunning step installations. From elegant and classic designs to contemporary styles, our steps add a touch of sophistication and charm to your outdoor environment, enhancing its overall beauty.
Durable Step Pavers for
Long-lasting Beauty and Convenience
Steps serve as an architectural element that contributes to the overall aesthetics of your outdoor space. They can be customized to match your preferred style, whether it's classic, modern, rustic, or contemporary.
With a variety of materials available such as natural stone, concrete, brick, or wood, steps can be designed to complement the existing landscape, creating a cohesive and visually appealing environment.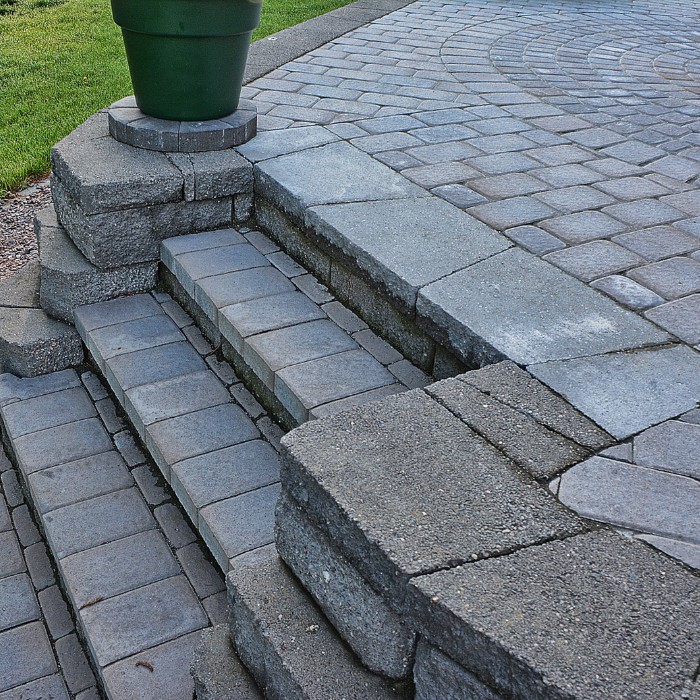 Subscribe and
Get $500 OFF
For new clients – Receive $500 off any paver or turf installation.
Minimum 1000 SqFt.