Porcelain Pavers for Your Outdoor Space
Just a few years ago, porcelain pavers were not even on the radar of many homeowners who needed to pave a surface. It was somewhat exclusive to the West Coast where we've known about the benefits of porcelain tile and pavers for some time.
Beautiful, Durable, and Long-term
Porcelain pavers are quickly taking over in the world of paving as a beautiful, durable, and long-term, cost-effective alternative to wood, concrete, or natural stone for outdoor spaces.
They come in a wide range of colors, textures, and sizes, allowing customers to create unique and visually stunning outdoor spaces. Porcelain pavers are resistant to stains, scratches, and fading, making them an ideal choice for high-traffic areas. Moreover, their non-porous surface prevents the growth of mold, mildew, and moss, ensuring a clean and hygienic environment.
Additionally, porcelain pavers are frost-proof and slip-resistant, providing a safe and reliable surface even in wet conditions. With their exceptional durability and aesthetic appeal, porcelain pavers offer a long-lasting and aesthetically pleasing solution for any outdoor project.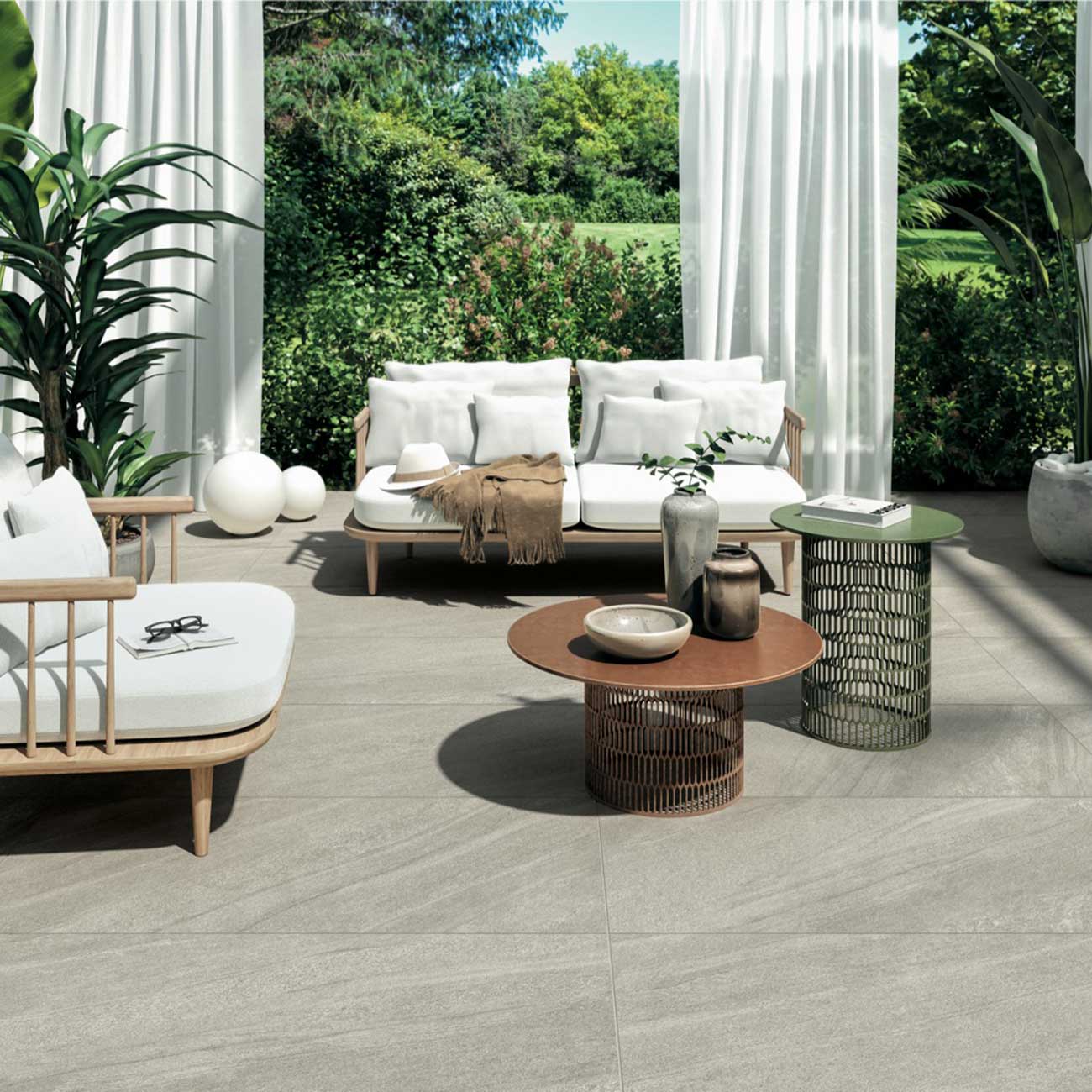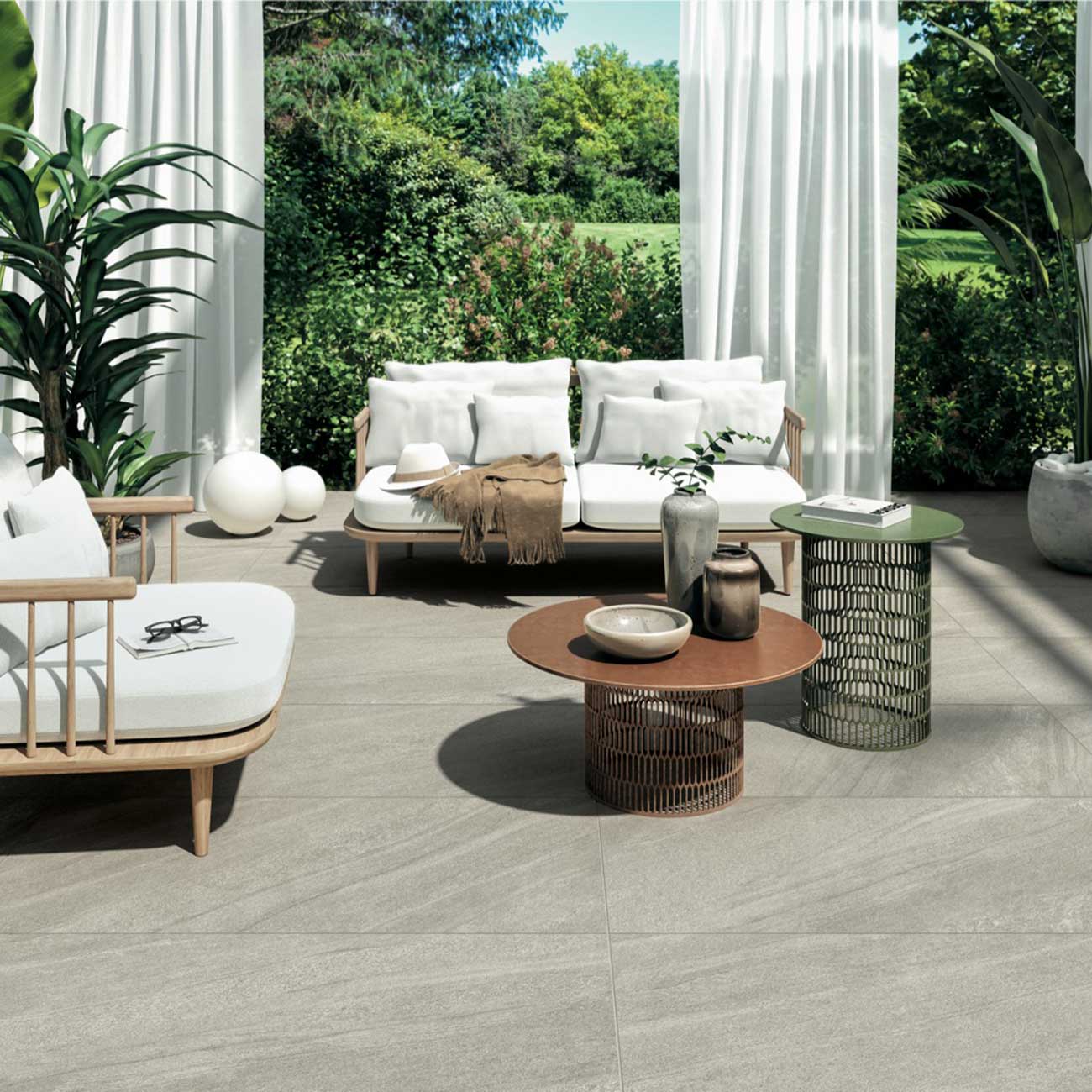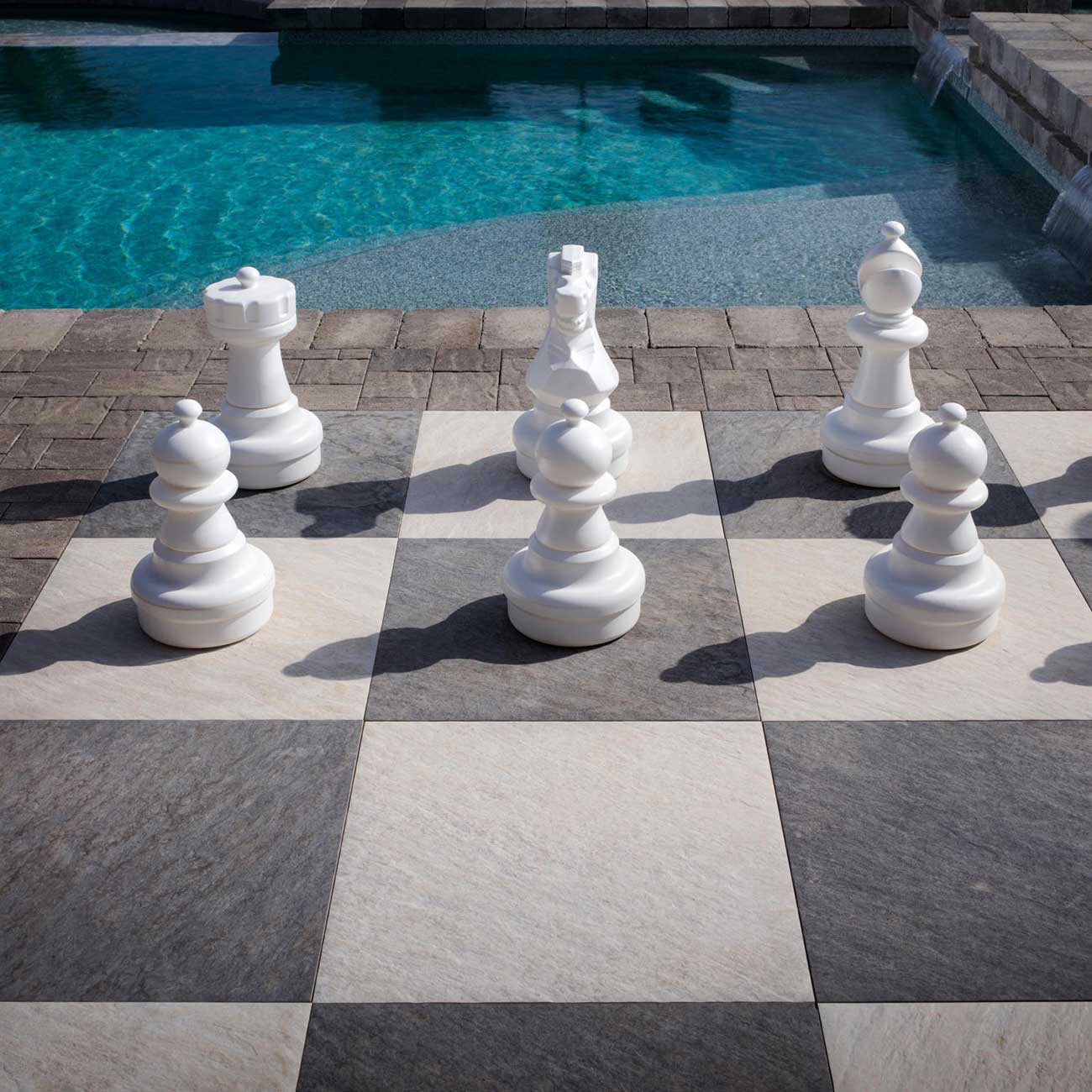 Porcelain Pavers, Quarziti
What are Porcelain Pavers?
Porcelain pavers are individual paving stones made of durable materials that can mimic the look and texture of natural stone, wood, and concrete. But in many cases, they are better than the alternatives they seek to replace. They are related to porcelain tiles but much thicker for outdoor applications.
Top Porcelain Pavers Myths Debunked
When it comes to porcelain pavers, people have a lot of misconceptions. Delicate and pricey antique tea cups and saucers may come to mind. How can that be durable? 
The truth is they are neither delicate nor outrageously expensive. Porcelain can be a very hard material that effectively distributes weight to maintain flawless paved surfaces.
They're highly versatile and paver manufacturers can make them look like the most-envied materials, like slate, blue stone, or Old World cobblestone.
If you're worried that they may have limited application because they can't handle the weight, you've encountered yet another porcelain pavers myth. Yes, you can pave your driveway with porcelain paving stones. One stone is precision-engineered to hold over 3000lbs, although up to 2000lbs is considered the conservative threshold. 
This means a paver can manage the weight of a large passenger vehicle (extended cab pickup, SUV, etc.) or a shipping container rental when weight is evenly distributed.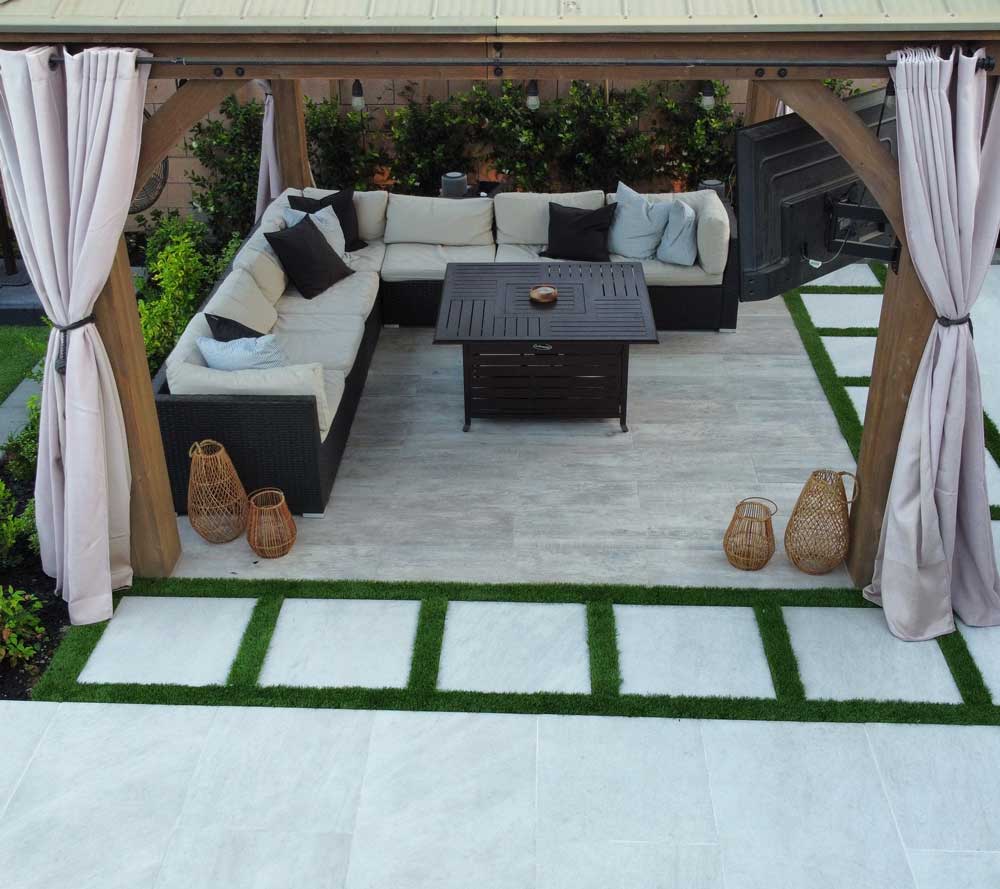 Manufacturers We Love and Applications
We love Belgard Mirage Pavers because of their durability, low maintenance, and versatility. You'll find a color, texture, shapes, sizes, and style that perfectly complements your space with Belgard. 
Porcelain paving stones are perfect for driveways. They deliver outstanding curb appeal, can reduce harmful run-off, and stand up to the weight of large passenger vehicles and the occasional deliver truck.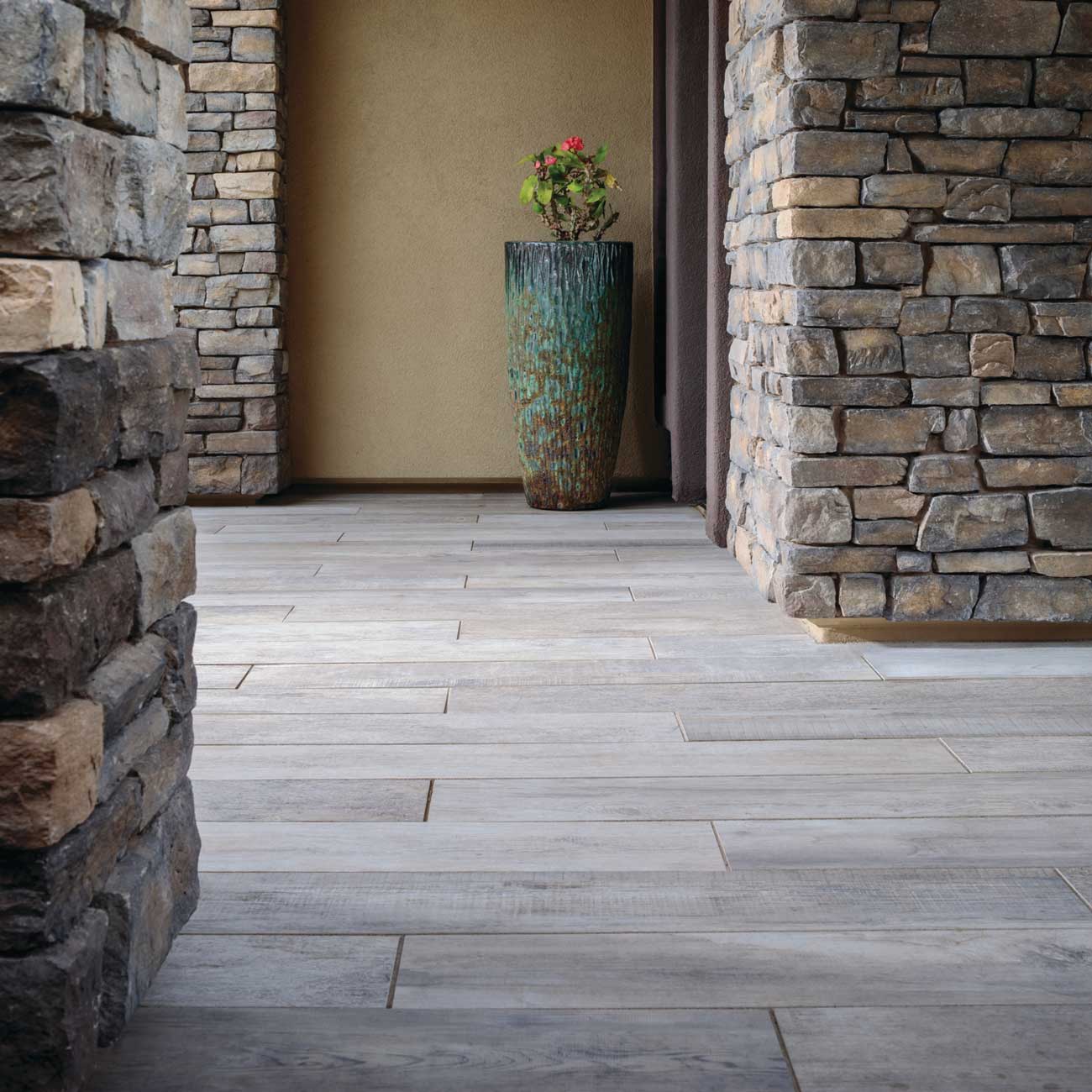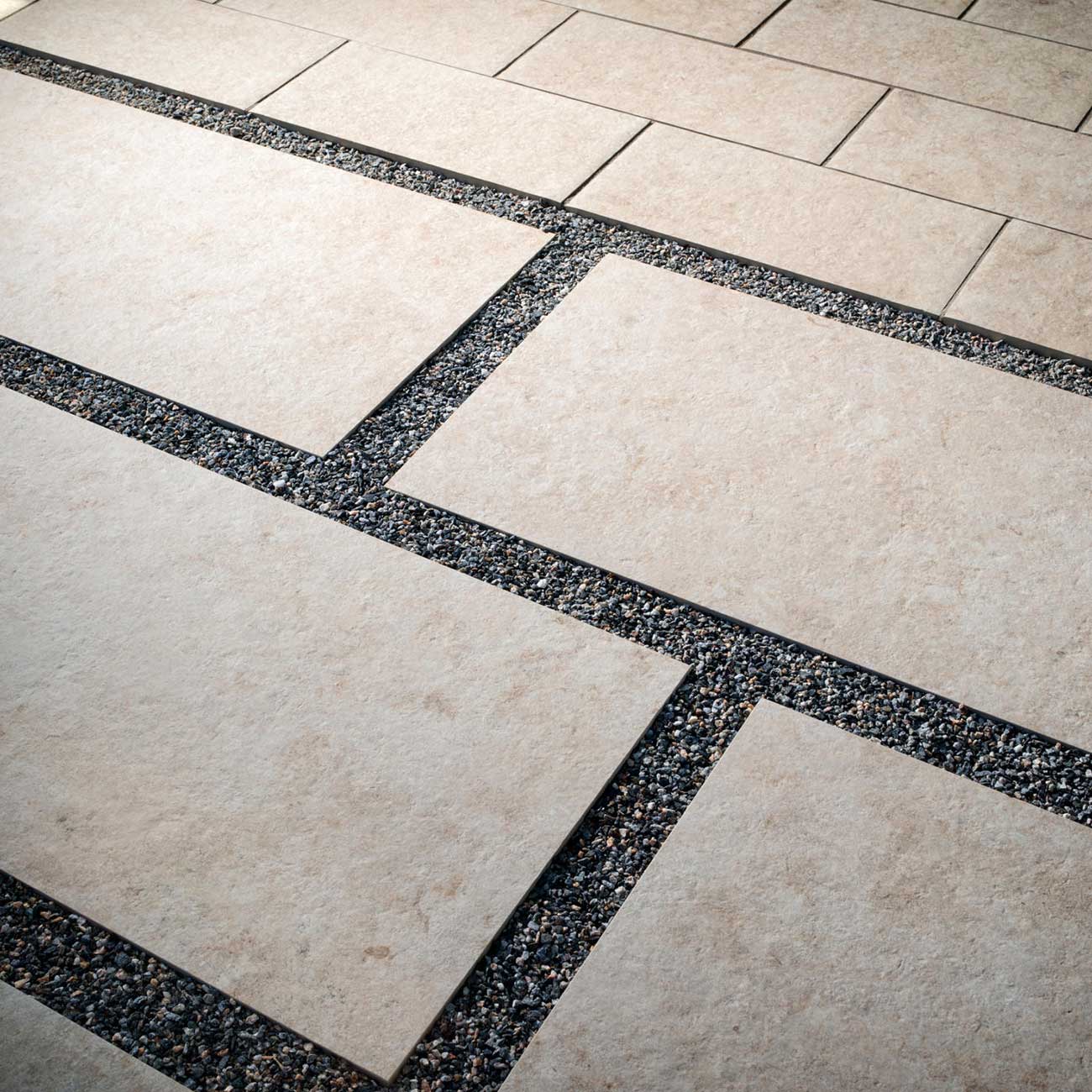 Whatever look you're going for on your patio, porcelain pavers can deliver it.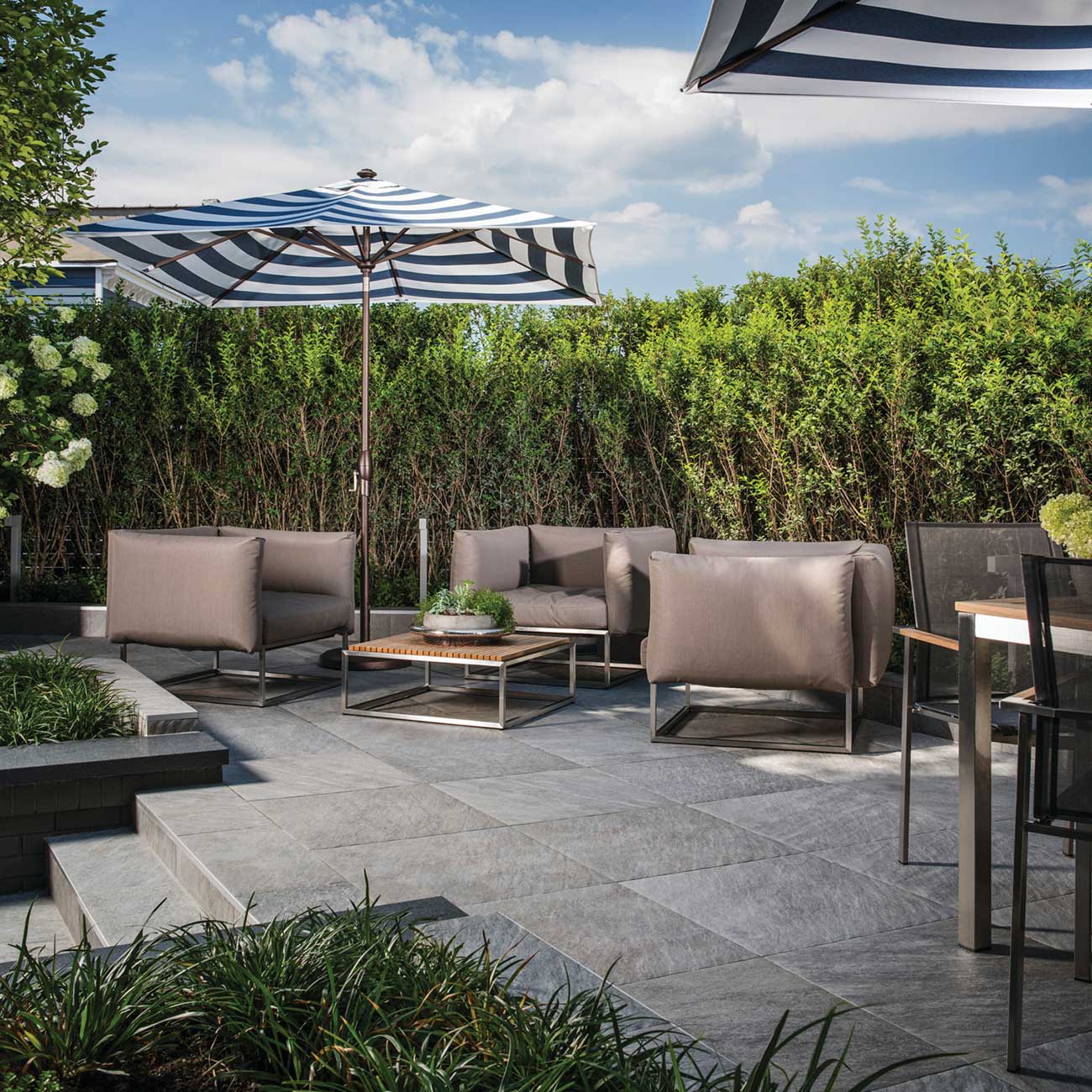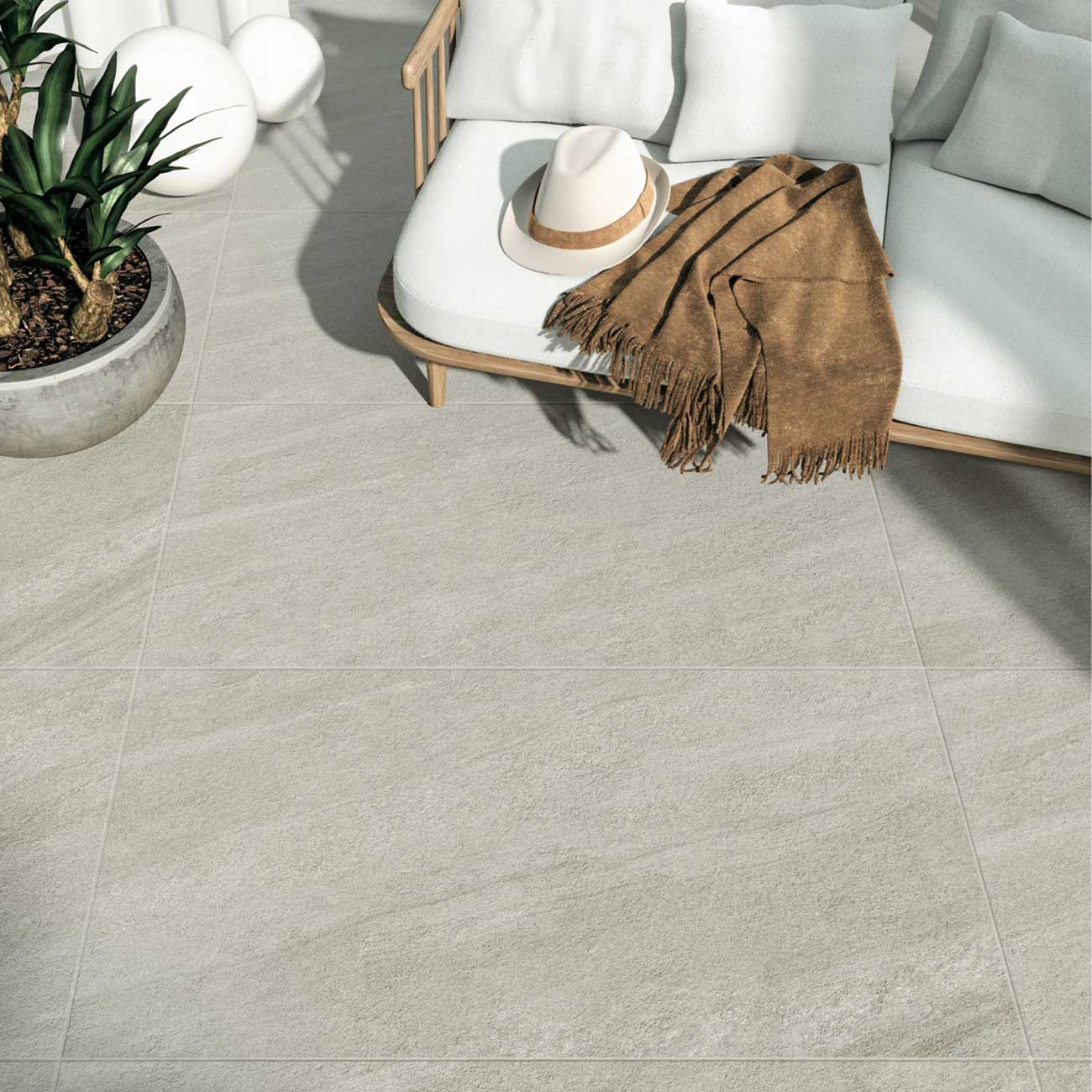 They make stunning steps to your entryway, garden path, or outdoor entertainment area.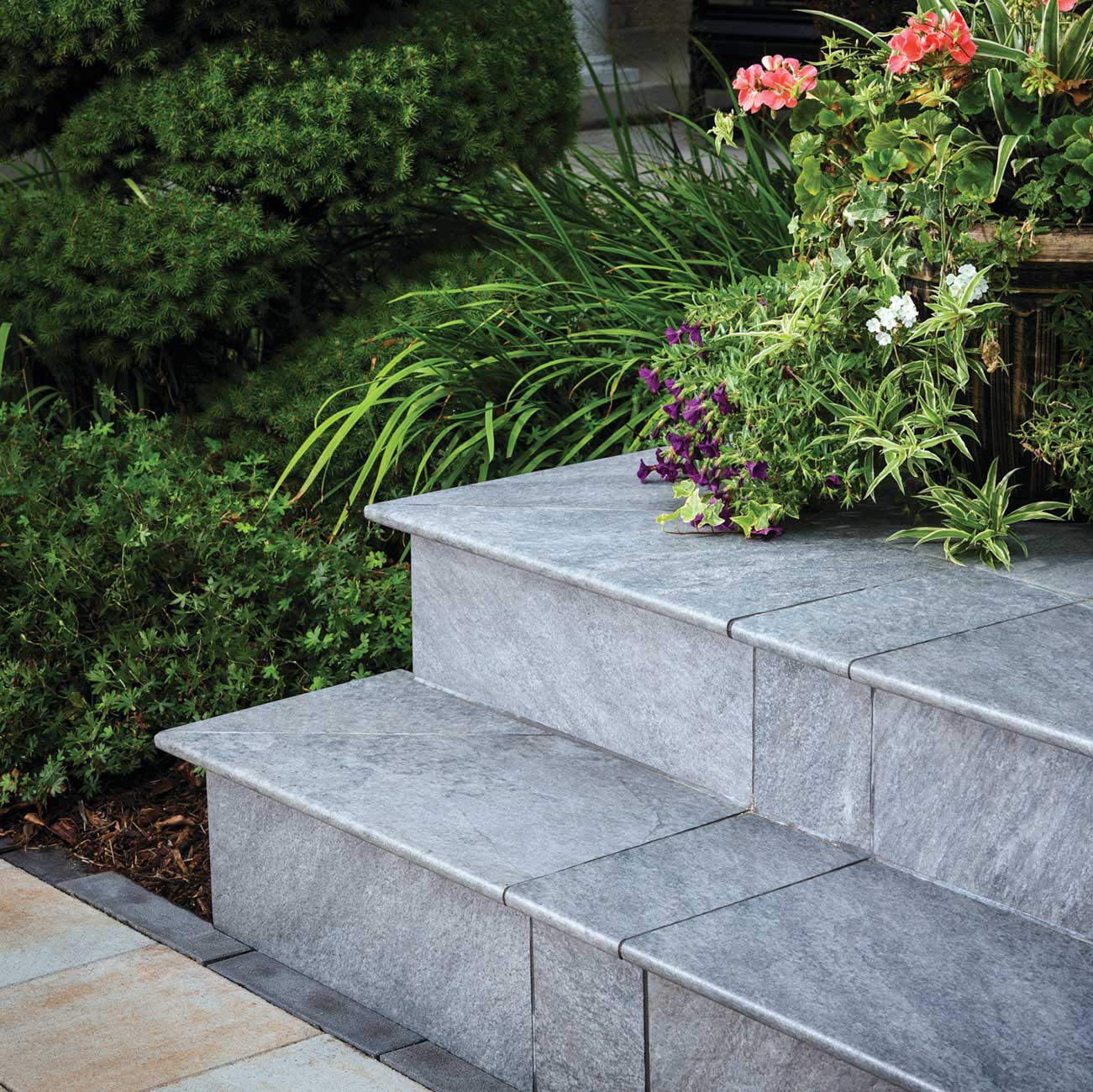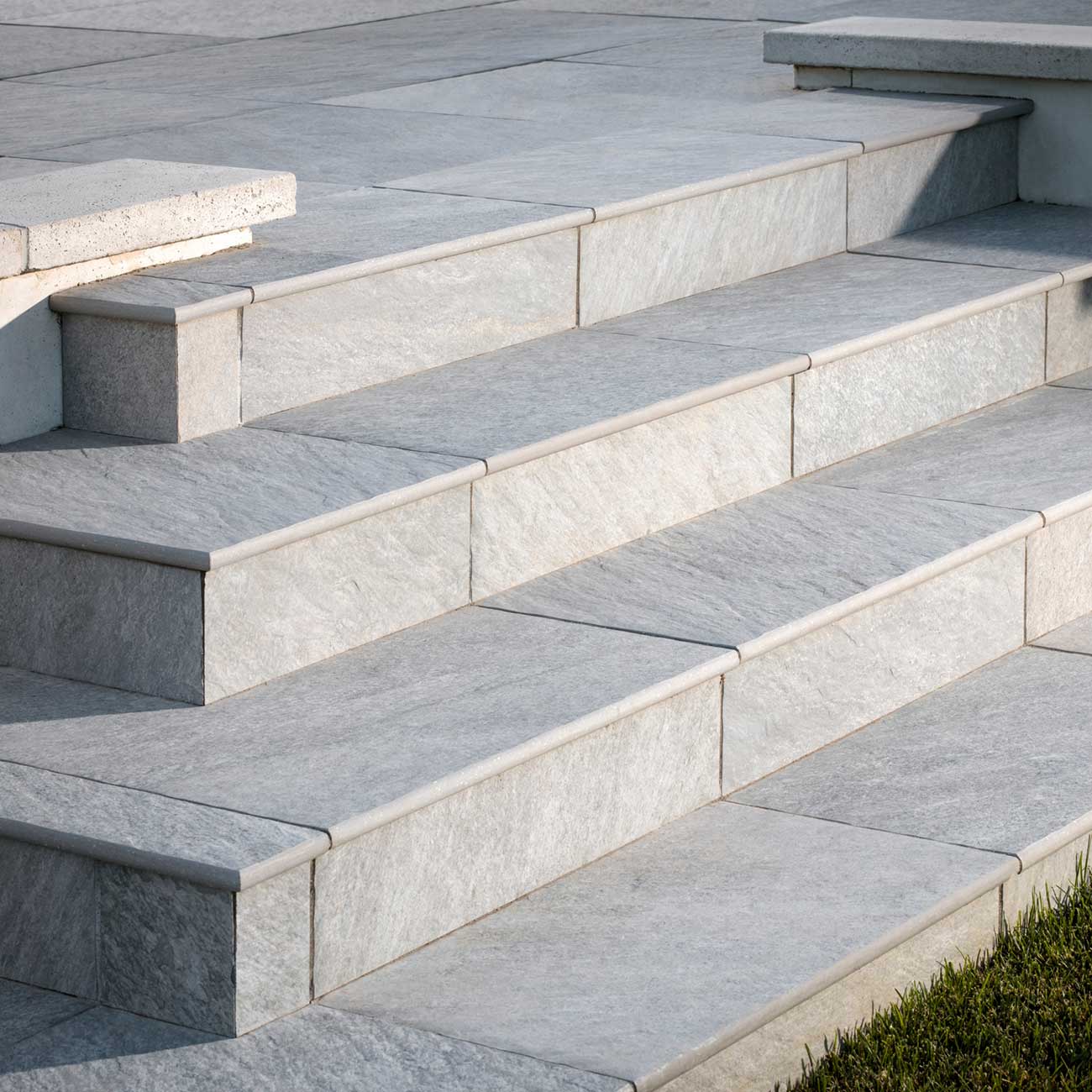 You can even use porcelain pavers for your entire walkways. Because they come in various shapes and sizes, we can even design a winding walk with precise curves and angles.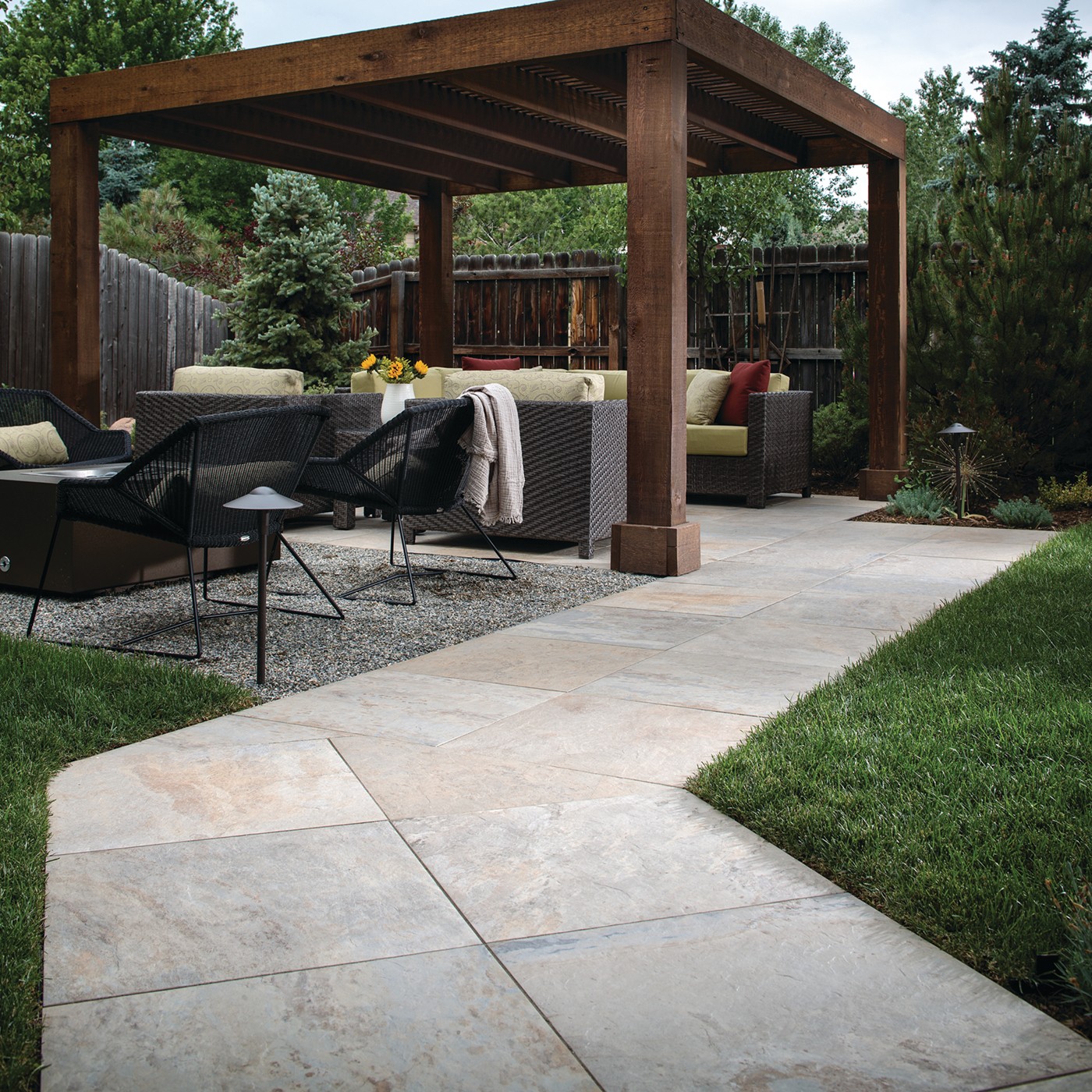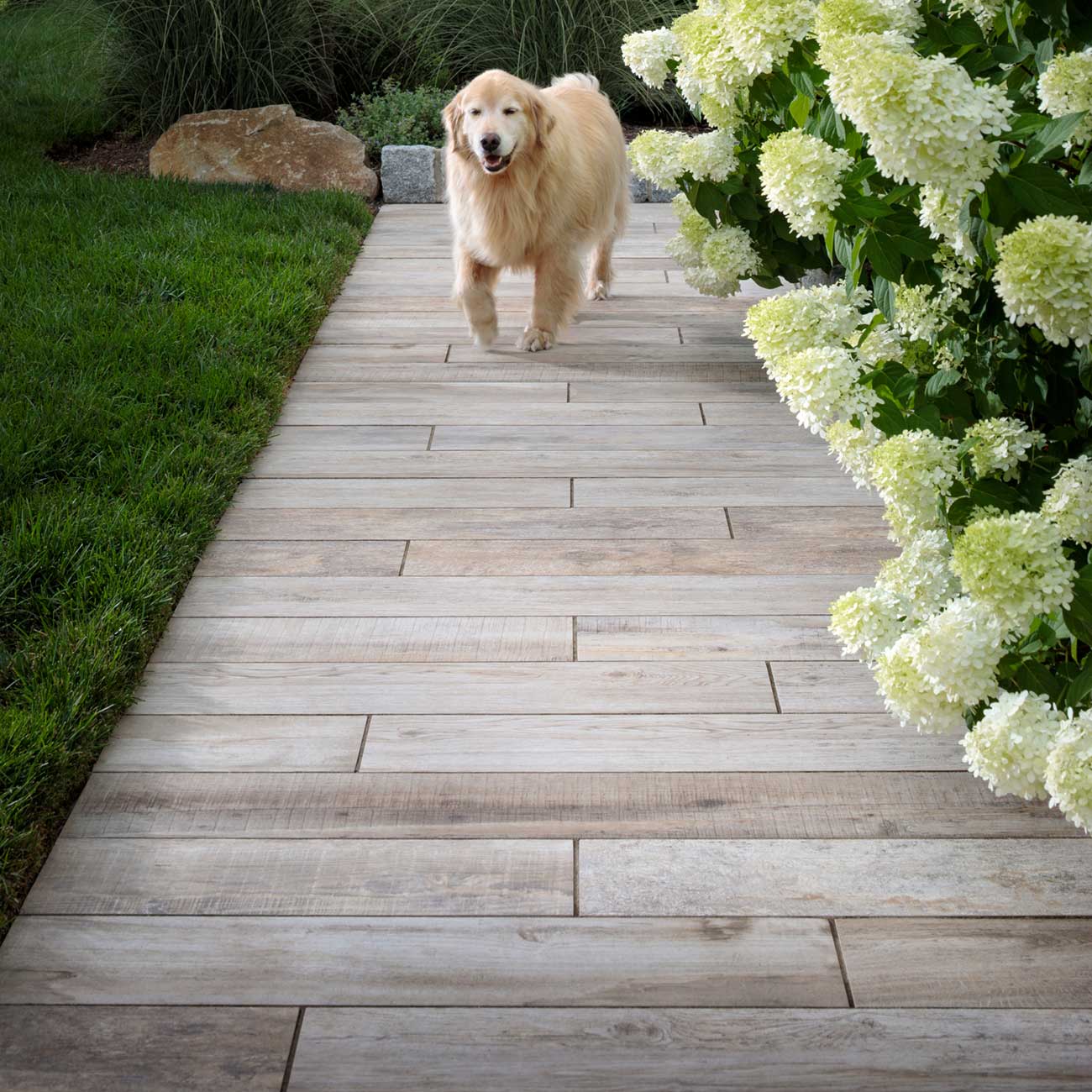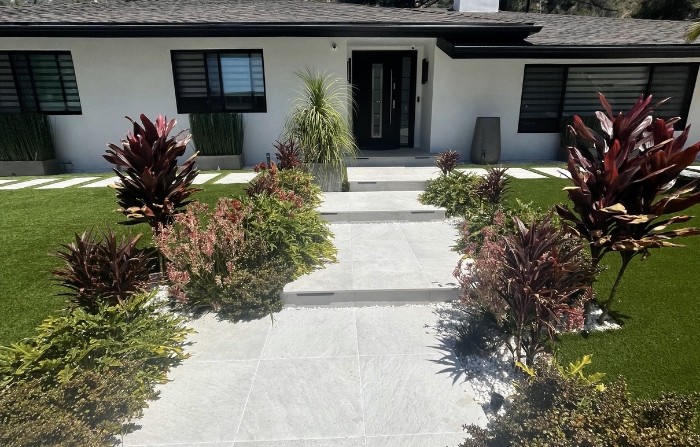 Porcelain is naturally non-porous and slip-resistant, so they're perfect for pool decks. With that said, all paving surfaces can retain heat and may be hot on bare feet. If your pool deck is in direct sun, lighter shades absorb and retain less heat.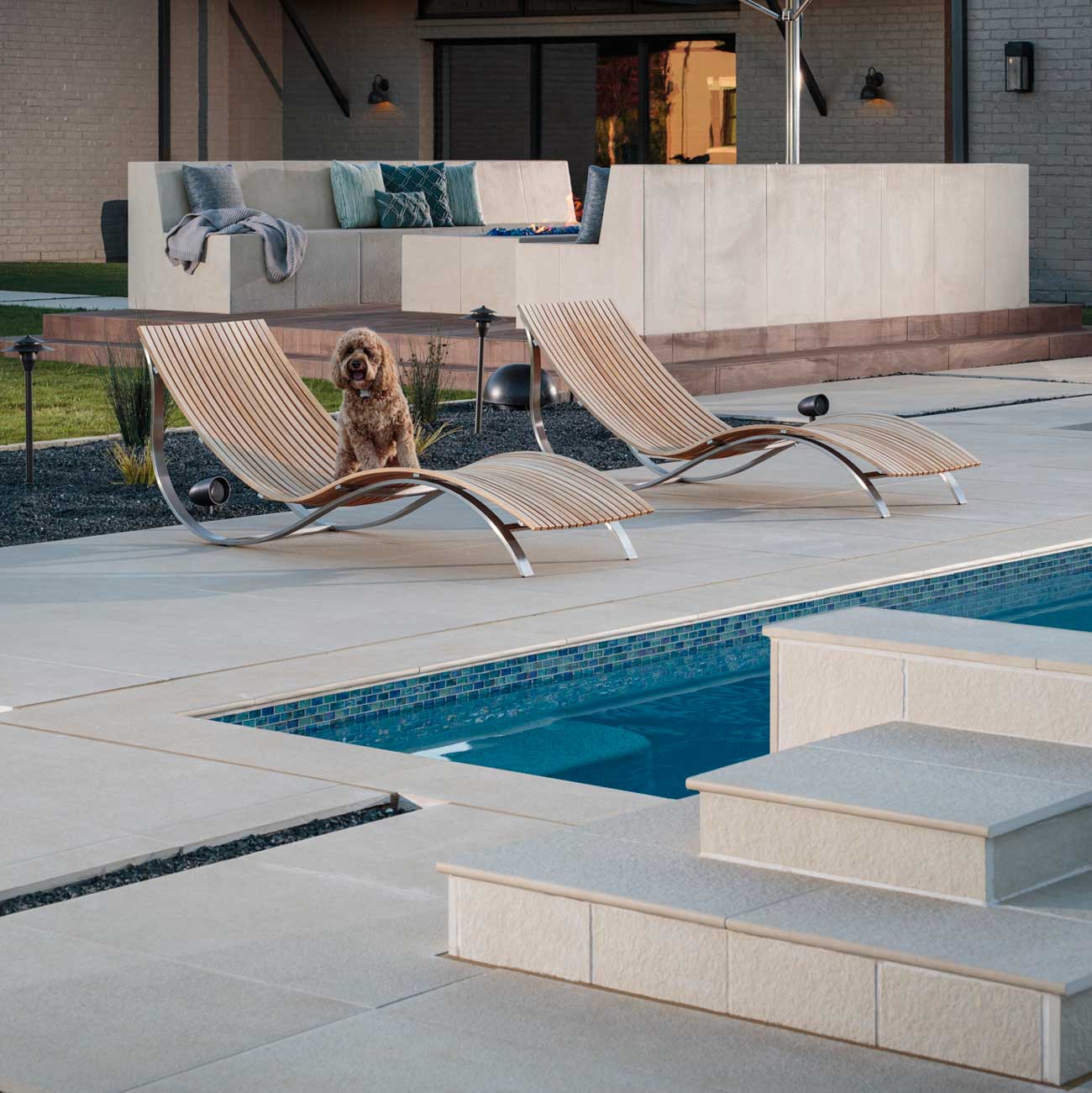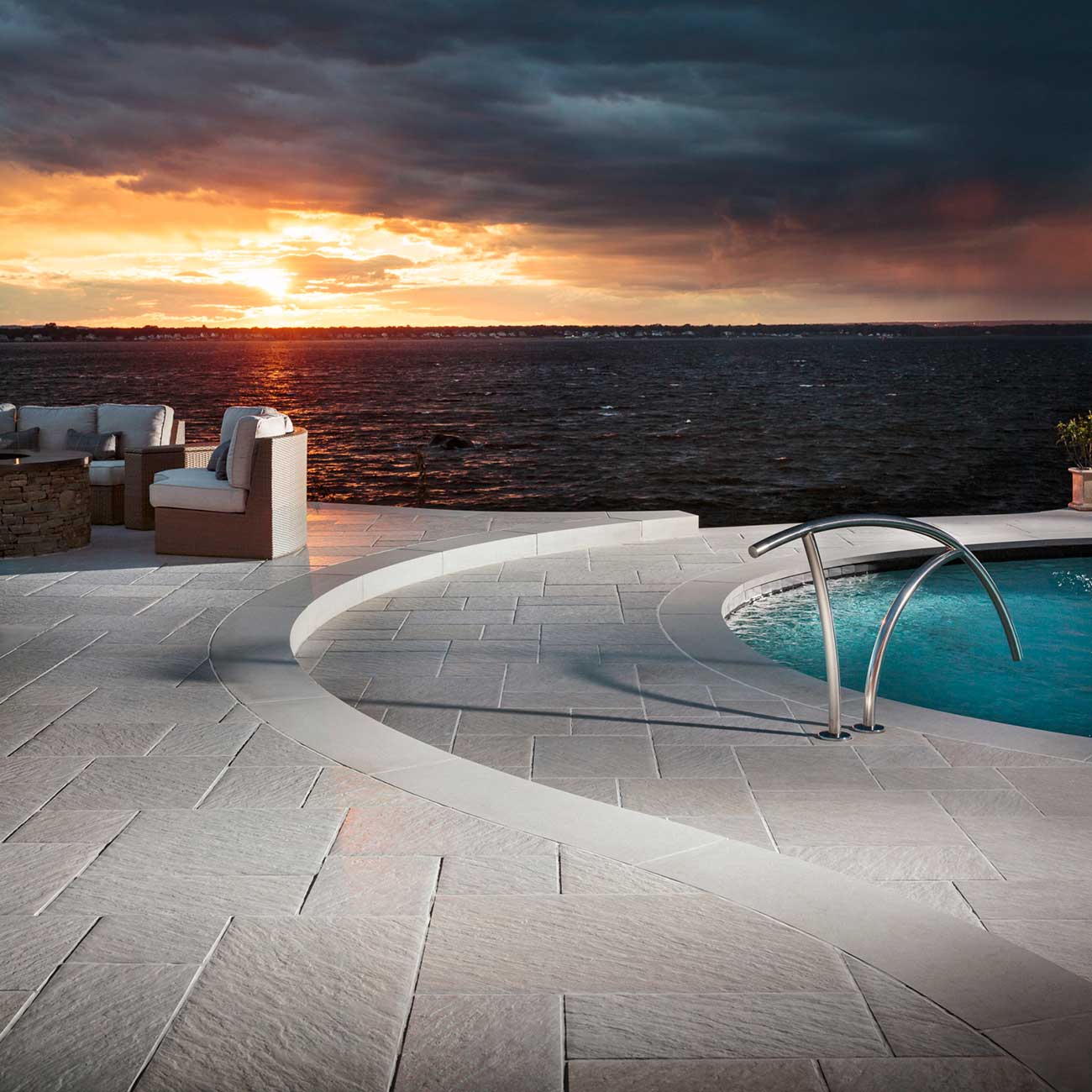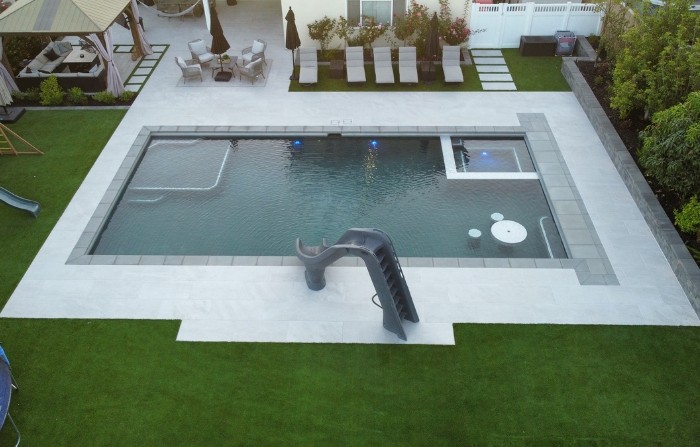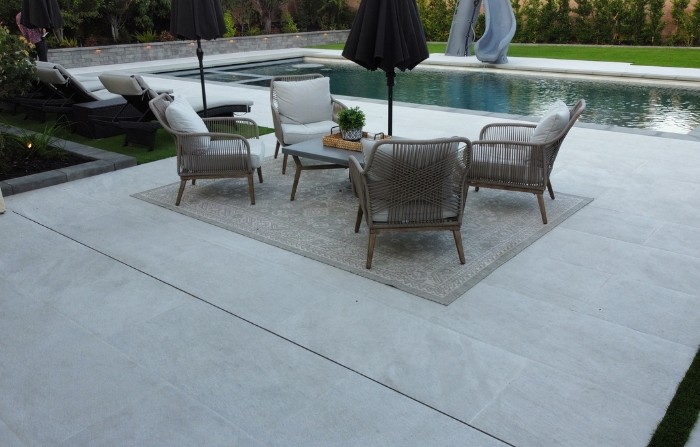 Porcelain tiles are $8-$20 per square foot and installation is up to $35 per square foot.

Factors that can influence the cost include:
Paver manufacturer – Belgard is a more expensive manufacturer, but they can charge that premium because they have earned a reputation for consistent quality, durability, and service as well as low maintenance needs.
Location – We're in California. Many products and services cost more because it costs more to run a business.
Paving company reputation and experience – You can choose to DIY porcelain paver installation or hire a company that is not a paver expert. But if you want a job done right and you think an investment this big should last up to 30 years, you can work with a professional who specializes in porcelain pavers.
Porcelain Pavers Vs Concrete Pavers
When compared to concrete, porcelain pavers will have higher upfront material costs because they are harder to manufacture and cut. But they last longer and are more fade and wear-resistant.
Porcelain is also non-porous, so it doesn't require resealing as concrete pavers do. Porcelain is also less likely to stain and is incredibly easy to clean with soap, water, and some scrubbing action when needed. For pet messes, just hose it off.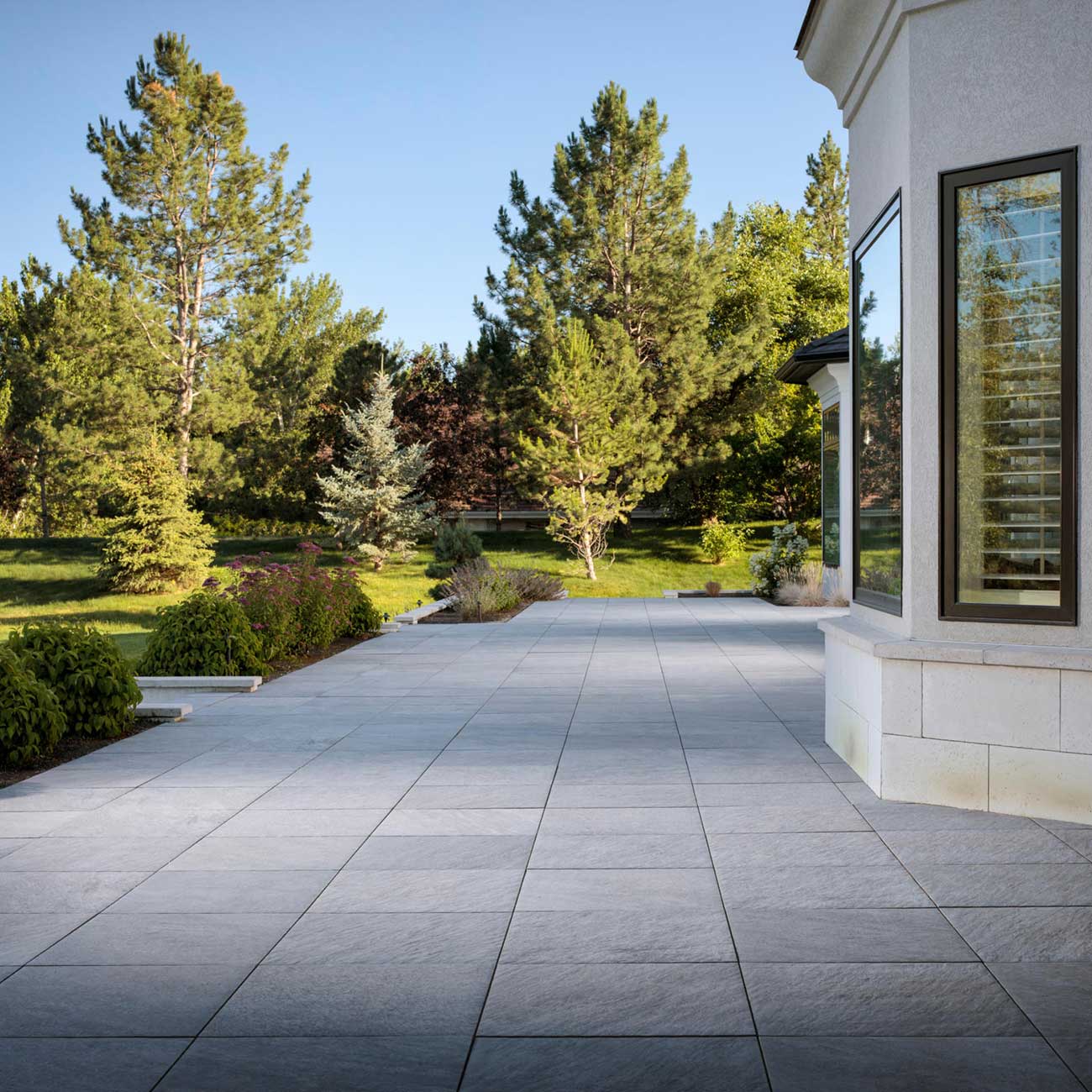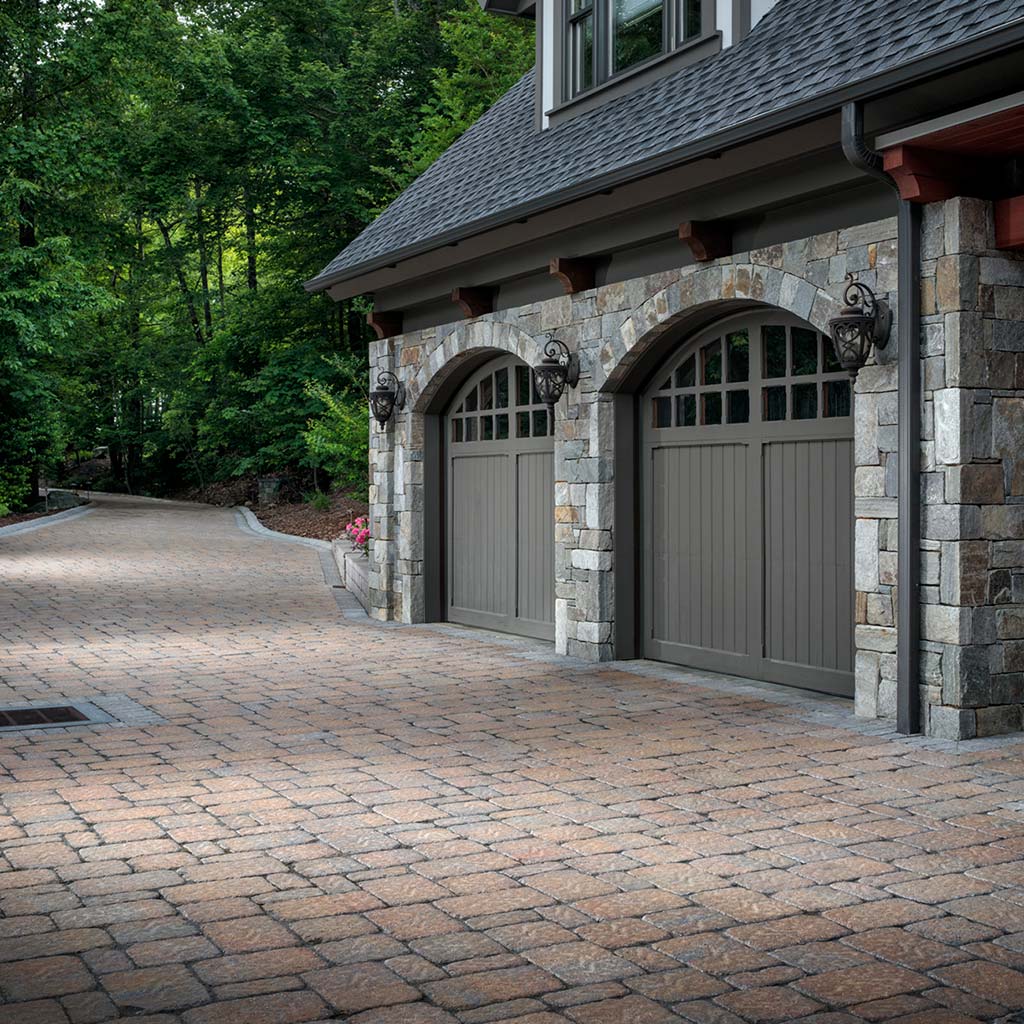 Porcelain Pavers Vs Natural Stone Pavers
Porcelain pavers can look like concrete, natural stone, or wood, making them a better alternative for any of these. They are the preferred option for pool decks compared to stone because they do not get as hot. However, when compared to concrete pavers, concrete retains less heat.
You may be surprised to learn porcelain is more weather-resistant than either natural stone or concrete because it's non-porous, water, heat, and UV impact it less. Porcelain pavers also win points for being easier to source and replace if needed. Finally, like concrete, natural stone must be re-sealed every 1-2 years. Porcelain doesn't require this maintenance.
Any pavers project is an investment in aesthetic appeal and enjoyment of your outdoor space and now that you know the truth about the many benefits of porcelain pavers, you can definitely make them a part of the discussion when you're considering your paver options.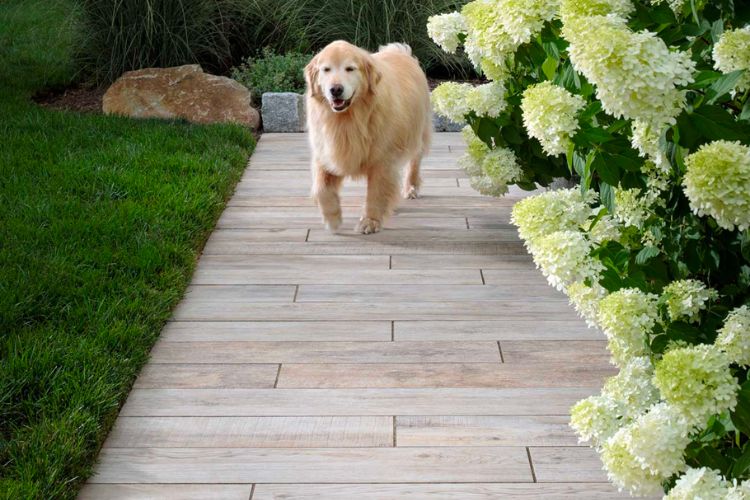 Porcelain Pavers Most
Frequently Asked Questions
Subscribe and
Get $500 OFF
For new clients – Receive $500 off any paver or turf installation.
Minimum 1000 SqFt.