Few things are better than spending a cool night around a crackling fire, and, with a fire pit, you can bring the joy of a campfire into your own backyard. Of course, fire pits are much more than a functional tool – they're also a decorative element and an eye-catching part of your landscape's design. With that in mind, here are few creative ideas for paver fire pits that you and your family are sure to love.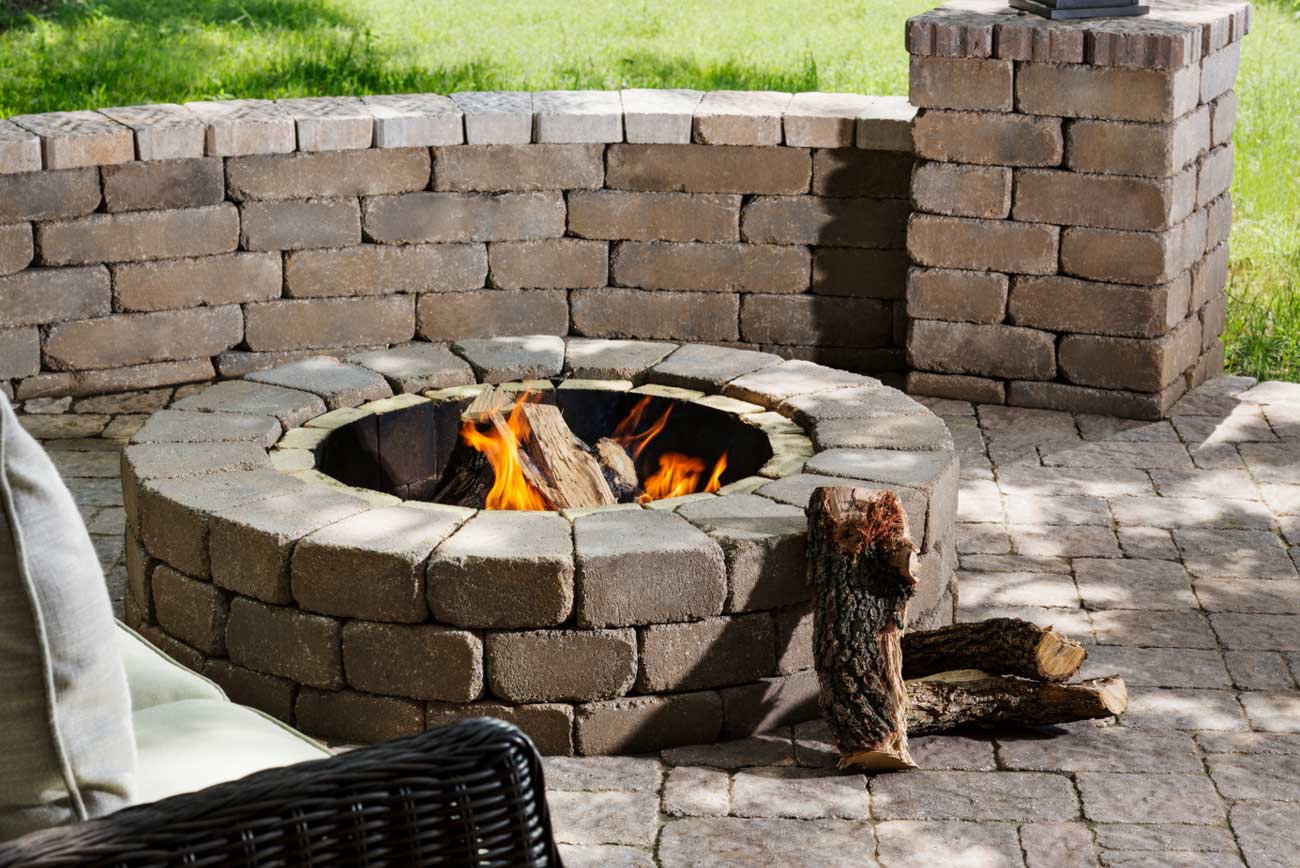 Paver Fire Pits Near a Pool
If you have a paver pool deck, building a paver fire pit next to your pool is a great way to make your outdoor space all the more inviting. The combination of fire and water makes for an elegant, one-of-kind design that is easy to appreciate.
A Bowl of Fire
Building a concrete bowl that sits above the ground is a great alternative to building a fire pit that sits below ground. A fire bowl can come in a number of different designs, making it an attractive decorative element for your landscape. Most importantly, there's just something special about having a bowl of fire in your backyard.
Natural Stone Fire Pits
Using natural stone, it is possible to create a fire pit that will look like it has been a part of your backyard for a thousand years. If you want to build a fire pit that looks like a natural occurrence in your backyard, natural stone is the material of choice.
A Paver Fire Pit With a Stone Half Wall
This eye-catching fire pit design involves building a standard paver fire pit then building a half-circle wall around it. The end result is a larger, more impressive fixture for your yard that will serve as a more central design element. The wall around your fire pit can be functional as well, though, serving as a support to lean back against as well as a windbreak that will make starting fires easier.
Square Paver Fire Pit
Most fire pits are circular in shape, but there are some wonderful designs for square paver fire pits as well. Combining permeable pavers and natural stone into a square shape that sits above the ground is one great way to make use of the square fire pit design.
Let Titan Pavers Help You Build the Fire Pit of Your Dreams
When it comes to all the various designs that fire pits can come in, your imagination is the only real limit. At Titan Pavers, we are experts at installing outdoor pavers into a one-of-a-kind fire pit design. Our fire pit construction specialists will work closely with you to fully understand what you want your fire pit to look like then work to quickly construct a beautiful and durable fire pit that is built to your exact specifications. If you would like to learn more about hiring a paving contractor to help you build your dream fire pit, feel free to contact us today.