Pavers are attractive and functional additions to any landscape. They not only guide guests to the entrance of your home or show the easiest path through your garden, but they help to keep shoes free from mud and debris. Additionally, they're a lovely finishing touch that shows you care about how your lawn looks to the rest of the neighborhood. Whether you choose tumbled pavers or smooth pavers, you'll appreciate the advantages of each.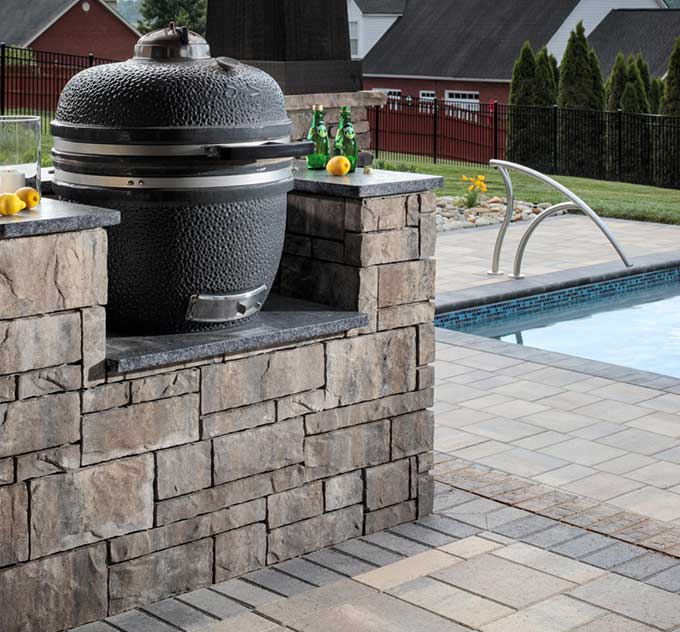 Benefits of Tumbled Pavers
Tumbled pavers have been through an extra manufacturing step that gives them a time-worn and aged appearance. Just as the name describes, these pavers have been slow-tumbled in a drum, alongside other pavers and an assortment of grit. The abrasion of all these surfaces rubbing together creates one-of-a-king pavers that add architectural interest to your outdoor project. Tumbled pavers feature several benefits:
They give your pathway a more natural, organic appearance.
They're porous to absorb moisture, making them less slippery to walk on.
Because they're naturally non-slip, they have many applications, including pool surrounds, stairways, walkways, garden paths, and walk-in showers.
Tumbled pavers are exceptionally hard and durable.
Anywhere you'd like to create a time-worn walkway that looks as though it's been in place for a hundred years or more, tumbled pavers are excellent solutions.
Options in Tumbled Pavers
Tumbled pavers give your outdoor projects that attractive, time-worn appeal, and they're available from top paver manufacturers, including Angelus, Belgard, and Ackerstone.
Angelus
Estate Cobble I & II: Angelus' Estate Cobble stones are beautiful, charming additions to your driveway, walkway, or patio. Suitable for both residential and commercial applications, they feature embossed tops, asymmetrical edges, and soft hues. 
Stonewall II: Stonewall II is ideal for firepits, as well as bar-b-ques and table bases. It's a perfect line for your outdoor kitchen, and its rustic appearance will give your outdoor space a cozy ambiance that more contemporary pavers just can't replicate.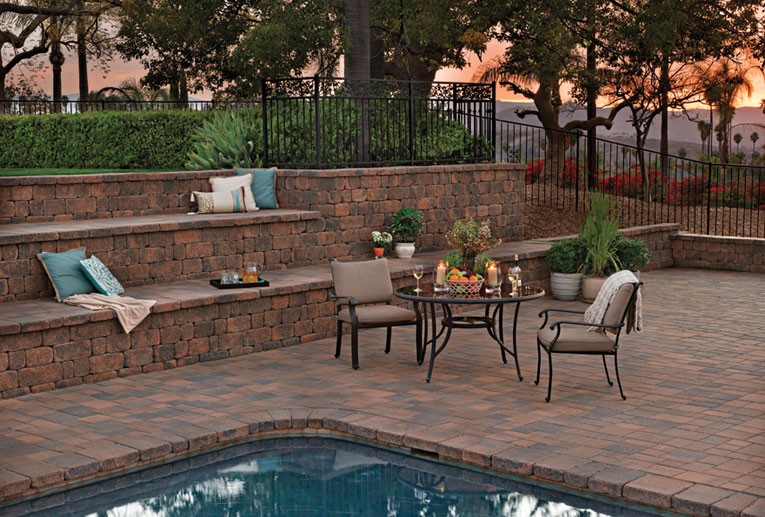 Belgard
Charlestone: Charlestone is available in a three-piece set of pavers that come in varying sizes, including 6×6, 6×9, and 6×12. Each paver measures 2&3/8-inches thick and can be set in a number of patterns or at random. The rough-hewn surface and edging of Charlestone pavers gives walkways, patios, and pool surrounds a rustic, relaxed appeal.
London Cobble: Homeowners searching for the simplistic look of cobblestone will enjoy Belgard's London Cobble. Randomly rounded corners and edging, combined with a pillowtop surface earn London Cobble a top spot on our list of vintage-look pavers.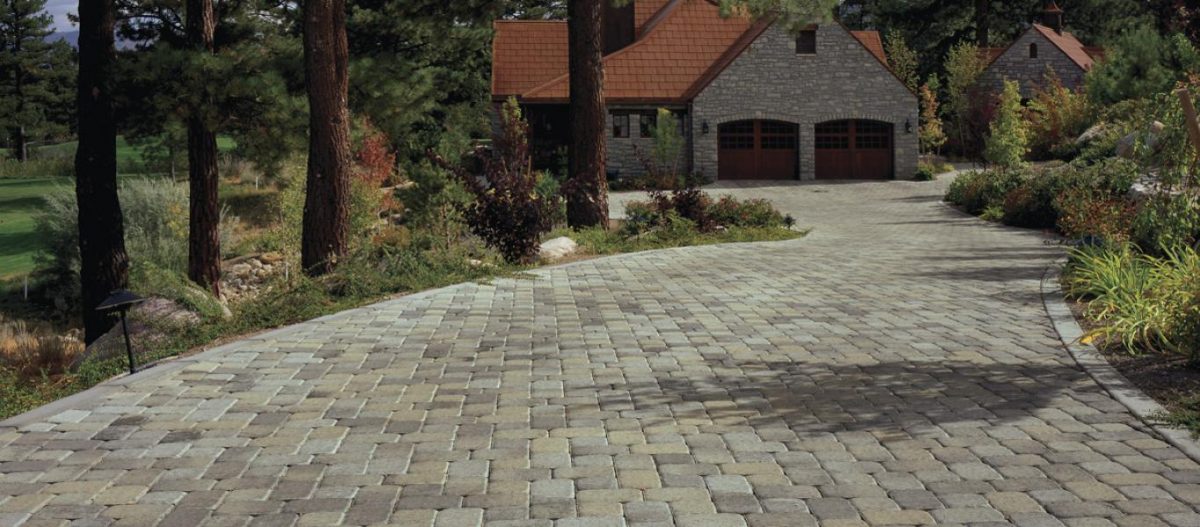 Ackerstone
Riverland Wall: Riverland Wall pavers feature non-chamfered edges that have been tumbled to a charming perfection. Ideal for hardscaping, this stone comes in blocks 4 inches thick and between 8 and 16 inches long. Available colors include Beechwood, Bluestone, and Santa Fe.
Combo Stone: Combo Stone comes packaged as a kit containing five pavers of various sizes to add interest to your layout. Available in Antique Pewter and Catina Blend, Combo Stone is suitable for both pedestrian and driveway projects.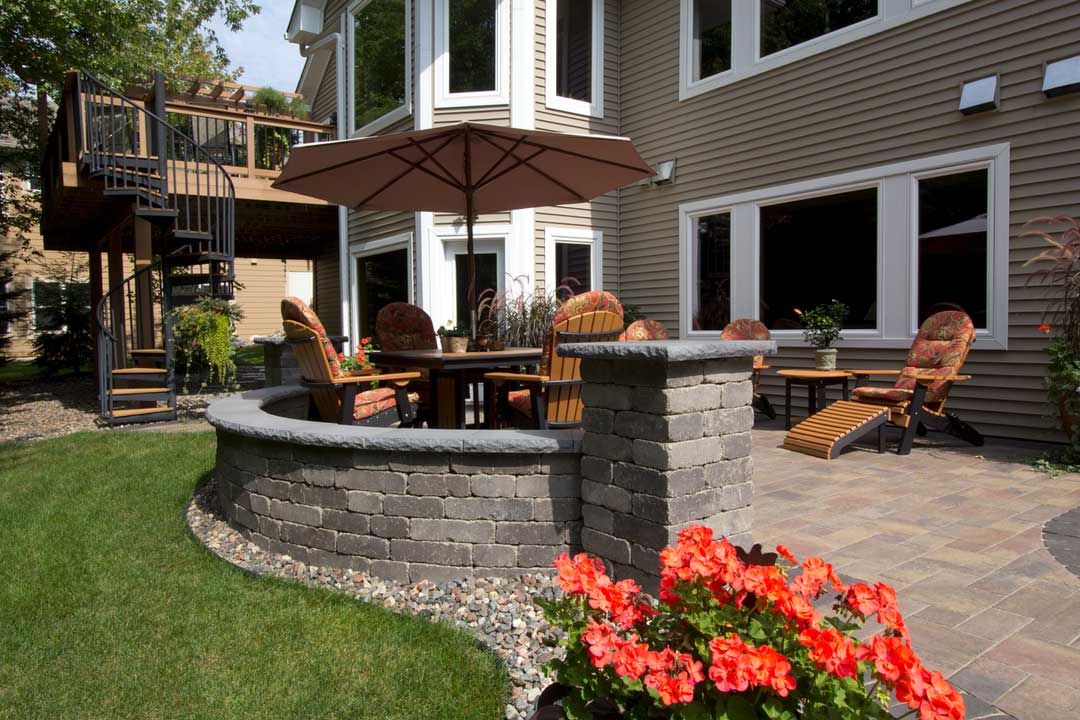 Advantages of Smooth Pavers
Smooth pavers, alternately, have their best applications, as well. They work well in outdoor areas such as covered patios, conversation areas, and anywhere you expect guests to sit or recline on outdoor furniture. Use smooth pavers around your fire pit or outdoor water feature. You can also use them as walkways with sand or gravel in between to add traction when wet.
The advantages of using smooth pavers in your hardscapes include:
They provide a flat, level surface for lawn furniture.
They can double as extra seating when used atop a planter wall.
They're often a less-expensive option than tumbled pavers.
Smooth pavers create a more sleek and modern overall effect.
Options in Smooth Pavers
Smooth pavers are the ideal, complimentary choice for modern homes. Their smooth lines and clean edges model contemporary sophistication.
Angelus
Aqualina: Smooth, sleek, and modern, the Angelus Aqualina line of pavers are available in two sizes to create a modular, linear look to walkways and courtyards. Aqualina stone is available in pewter, charcoal, and dark gray, and may be mixed and matched for a customized look. 
Holland: Holland stone replicates the appearance of aged brick. These brick-sized pavers that come in a variety of earth-tone hues can be placed end-to-end or in a variety of patterns for nearly unlimited possibilities.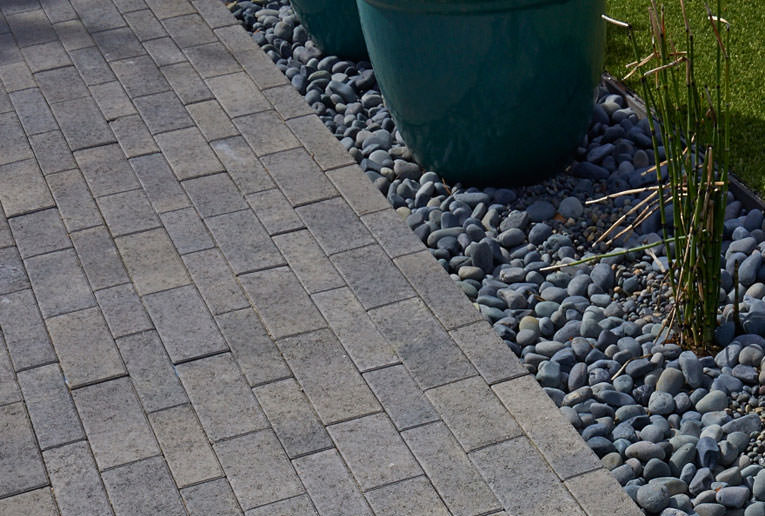 Belgard
Dimensions: This paver line creates the ultimate contemporary look. Sleek, smooth surfaces and crisp edges fit together tightly to create an uninterrupted expanse for modern pedestrian projects.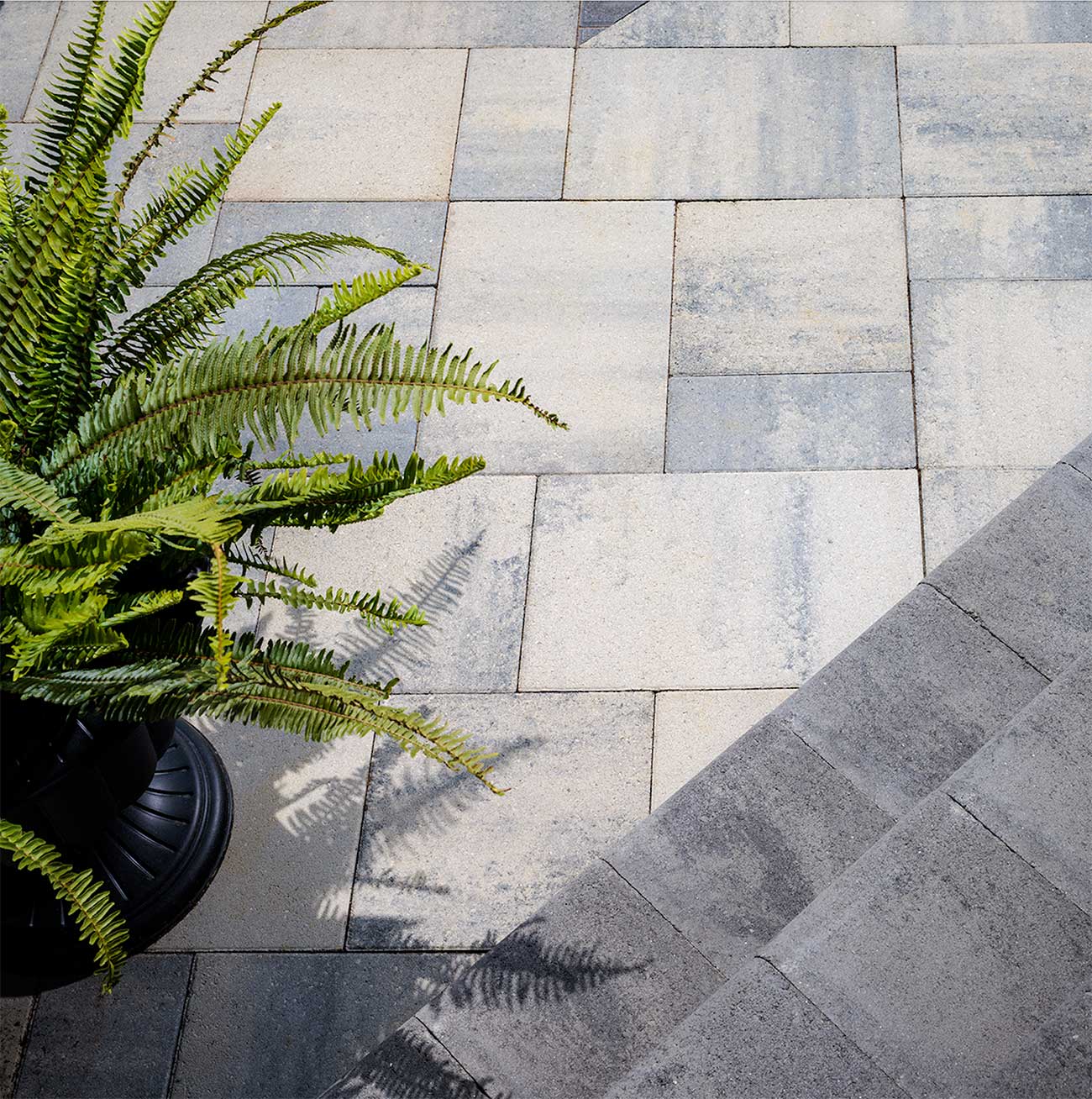 Ackerstone
Coastal: Ackerstone's Coastal line incorporates nuances of mother-of-pearl sea shells into the manufacturing process to produce a unique, up-scale appeal. Featuring a polished surface and crisp edges, Coastal pavers come in a variety of colors.
Umbriano: Umbriano pavers feature a random color application which ensures no two projects will ever look exactly the same. If it's customization you desire in your pool surround or entryway, Umbriano is a go-to choice.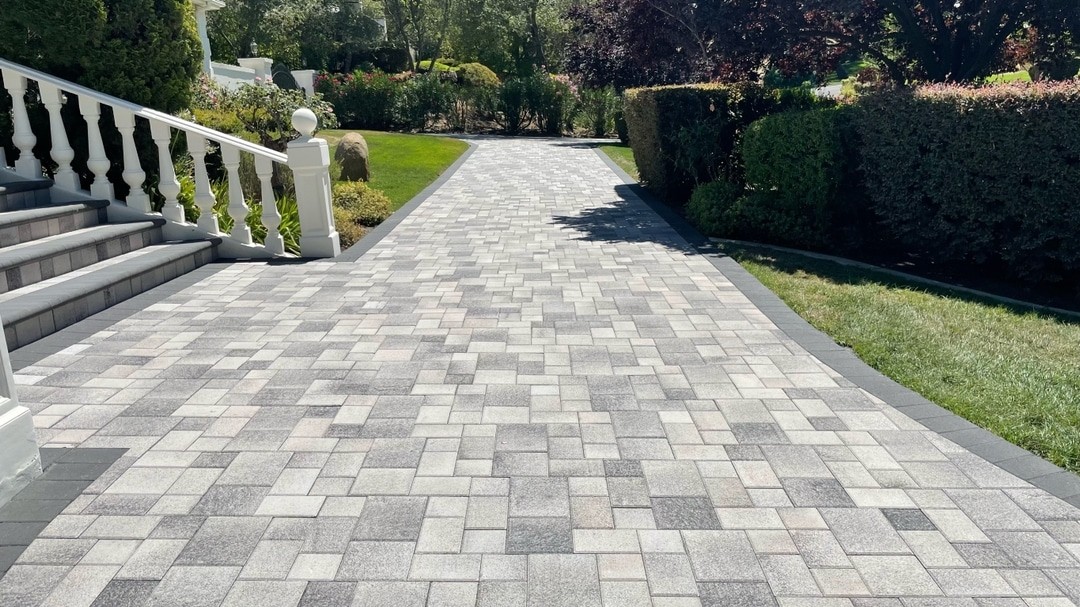 [related_post id="12165″]
Which Pavers Are Right for You?
What should you look for when choosing an outdoor paver for your next project? Initially, you should consider your climate. Areas that receive a lot of precipitation call for textured pavers. Homeowners who live in hot, desert climates should opt for stones that can withstand extremes of temperature. You'll also want to take into account your home's design era and style. Choose a paver that complements your home's exterior instead of competing with it. Of course, budget is always a consideration, so you'll want to shop around to find a paver that won't break the bank. Trends may also be important to you. If so, you'll want to speak with a specialist in outdoor landscaping to see what's hot in the neighborhood.
Regardless what type of outdoor project you envision, hardscape experts at Titan Pavers can help you choose the perfect paver. Come see us for all your smooth or tumbled paver needs.
[related_post id="2029″]