Given that driveway pavers come in an incredibly wide range of patterns, shapes, sizes, and surface finishes, building a driveway using concrete pavers affords you plenty of room for creativity. To help inspire you to come up with the perfect design for your new driveway, here are six modern driveway ideas that are perfect for 2021 and beyond, from the top rated driveway paving contractor.
A Natural Stone Driveway
If you would like to create a driveway that is rustic and natural-looking while also being highly durable, long-lasting, and attractive, building your driveway using natural stone pavers is an excellent option to consider. Natural stone has an elegant and timeless look that is sure to make your driveway stand out as a highlight of your landscape's décor. For this reason as well as the strength and durability of natural stone, more and more homeowners are choosing to complete their residential driveway paving projects using natural stone pavers.  
A Permeable Paver Driveway
Like traditional, non-permeable pavers, permeable pavers come in a wide range of colors, shapes, sizes, and so forth, meaning that choosing to build a permeable paver driveway isn't necessarily a choice made solely for aesthetic purposes. Instead, permeable pavers, also known as interlocking concrete pavers, are designed to be fully water-permeable, allowing water to filter through the pavers and into the ground beneath them rather than flowing across the surface of the pavers. If you happen to live in a flood prone area then building a driveway using permeable pavers can go a long way toward helping you avoid having your landscape damaged by floodwaters. Permeable pavers are also an eco-friendly choice as well as a choice that may help you save money on drainage systems, making them an alluring option for homeowners looking to hire a driveway paving contractor.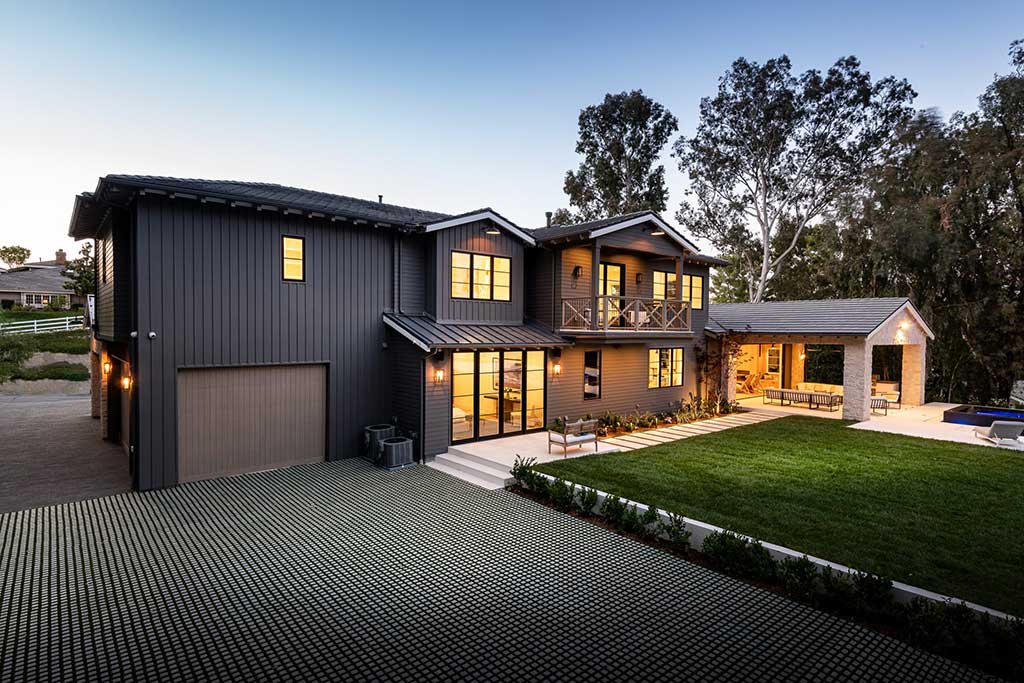 A Circular Driveway
If you would like to create a high-end, attractive landscape design, a circular driveway is a great addition to consider. Circular driveways are considered by most to be one of the best driveway ideas, and there is certainly something uniquely attractive about a circular drive that is built using attractive, high-quality pavers.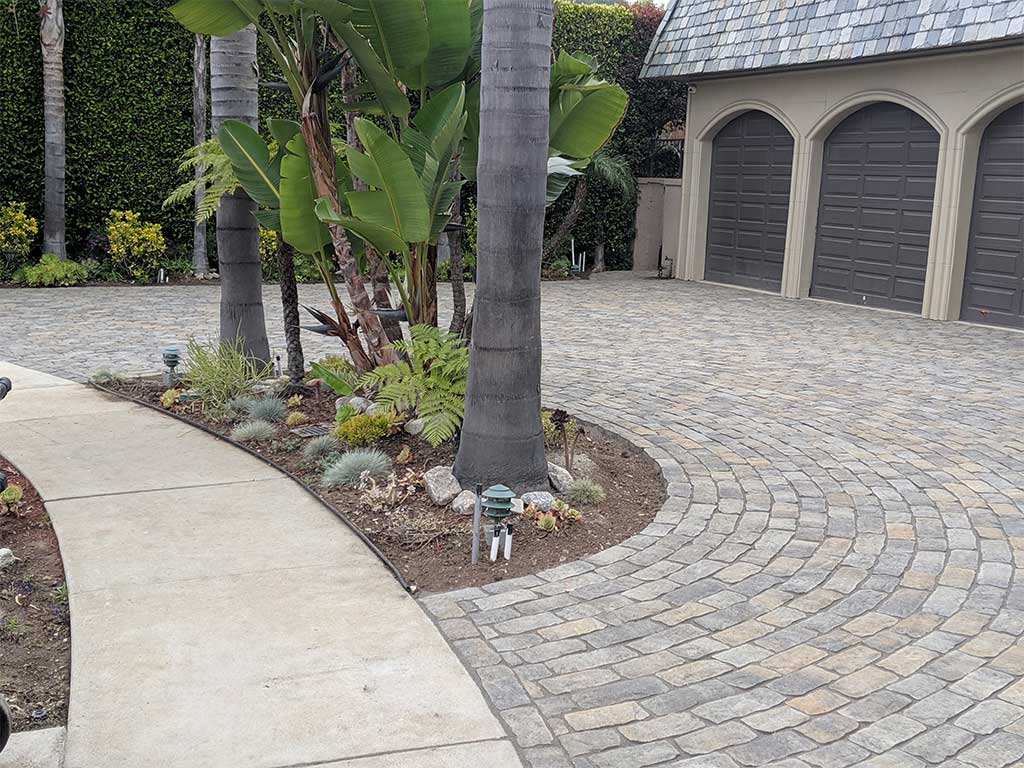 A Lengthy, Winding Driveway
If you have the room and budget available, a lengthy, winding driveway that snakes its way across your landscape before ending at your garage can be a wonderful design that allows visitors to your home the chance to take in the scenery as they make their way up your driveway. Long driveways build anticipation and create the idea that the home at the end of your driveway is something that deserves a quality build-up. If you would like to add a sense of elegance and anticipation to your driveway then building a lengthy, winding driveway that meanders across your landscape before ending at your home is a great choice.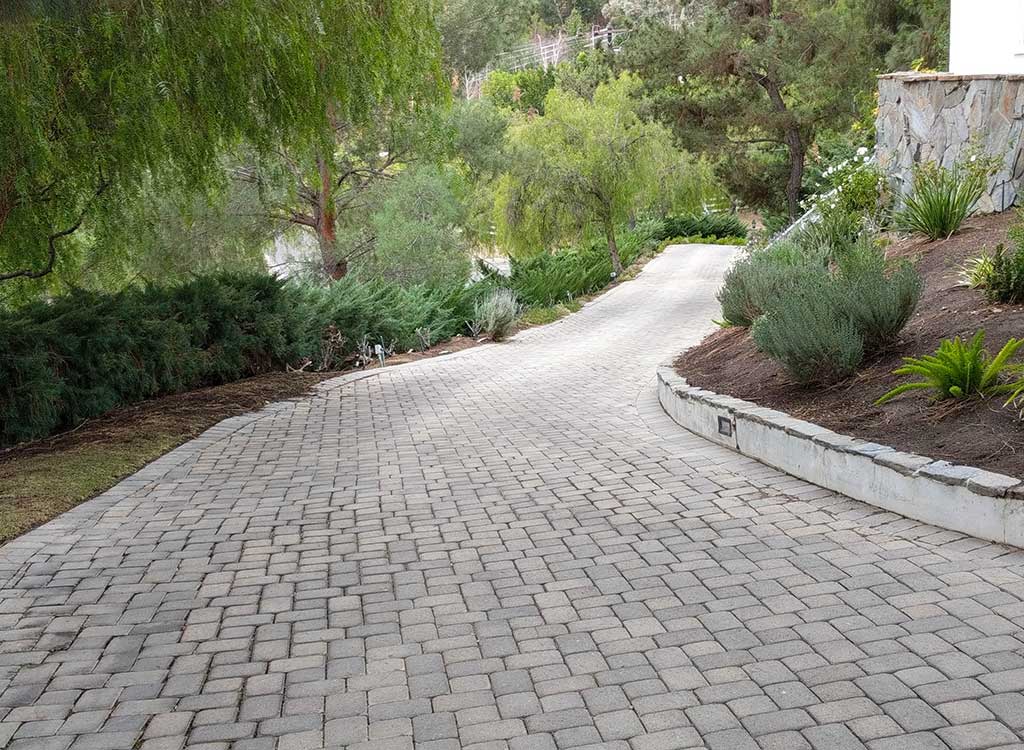 A Driveway With a Picture Design
Given that driveway pavers can be purchased in a nearly limitless number of colors and can be stamped with images, it is possible to form rather detailed and attractive picture using driveway pavers. This means that you could choose to build a paver driveway that features the logo of your favorite sports team, your last name spelled out in fancy font, or anything in between. The ability to create complex designs using driveway pavers that have been stamped with a custom images means that your own imagination really is the only limit when it comes to what the final design of your home's new driveway will look like.
Paver and Gravel Combination Driveway
In addition to coming in an incredibly wide range of designs, driveway pavers can also be paired with other hardscaping materials for even more driveway design options. For example, using driveway pavers in combination with gravel or river stones so that the lines of gravel are placed between the paver joints is one common way to combine driveway pavers with another material for a fresh and unique look. Planting lines of grass between the joints of your driveway pavers is another attractive and interesting option to consider as well. All told, the versatility and wide range of design choices afforded by driveway pavers makes it possible to build a driveway that is made using a combination of pavers and numerous other materials.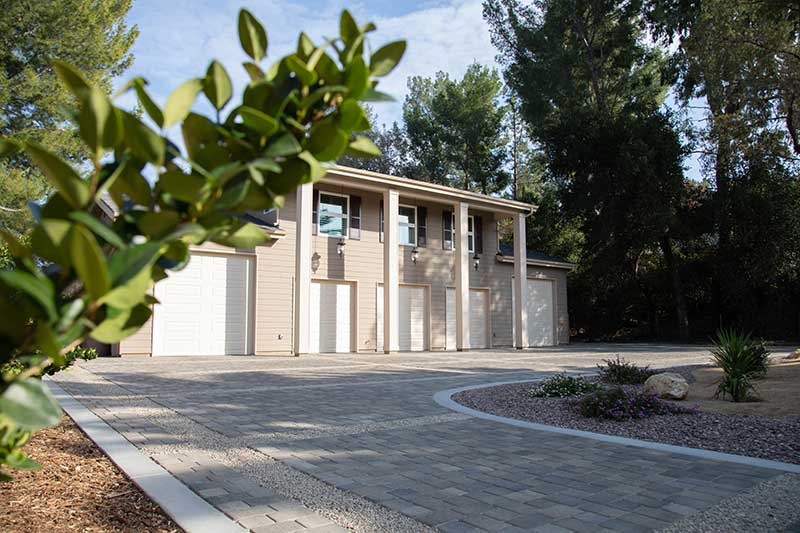 Let the Right Driveway Paving Contractor Help You Build the Driveway of Your Dreams
If you are someone who appreciates choices and variety, you'll be happy to learn that paver driveways can be built in an incredibly wide range of varying designs. If you want to make your vision for your new driveway a reality, though, it is essential to work with the right driveway paving contractor. 
At Titan Pavers, we are dedicated to helping customers throughout Los Angeles and the surrounding area with any number of paving projects, including driveway paving. If you would like to get started building the one-of-a-kind, eye-catching driveway of your dreams then be sure to contact us today for a free quote!