1. Make a Bold Statement with Your Driveway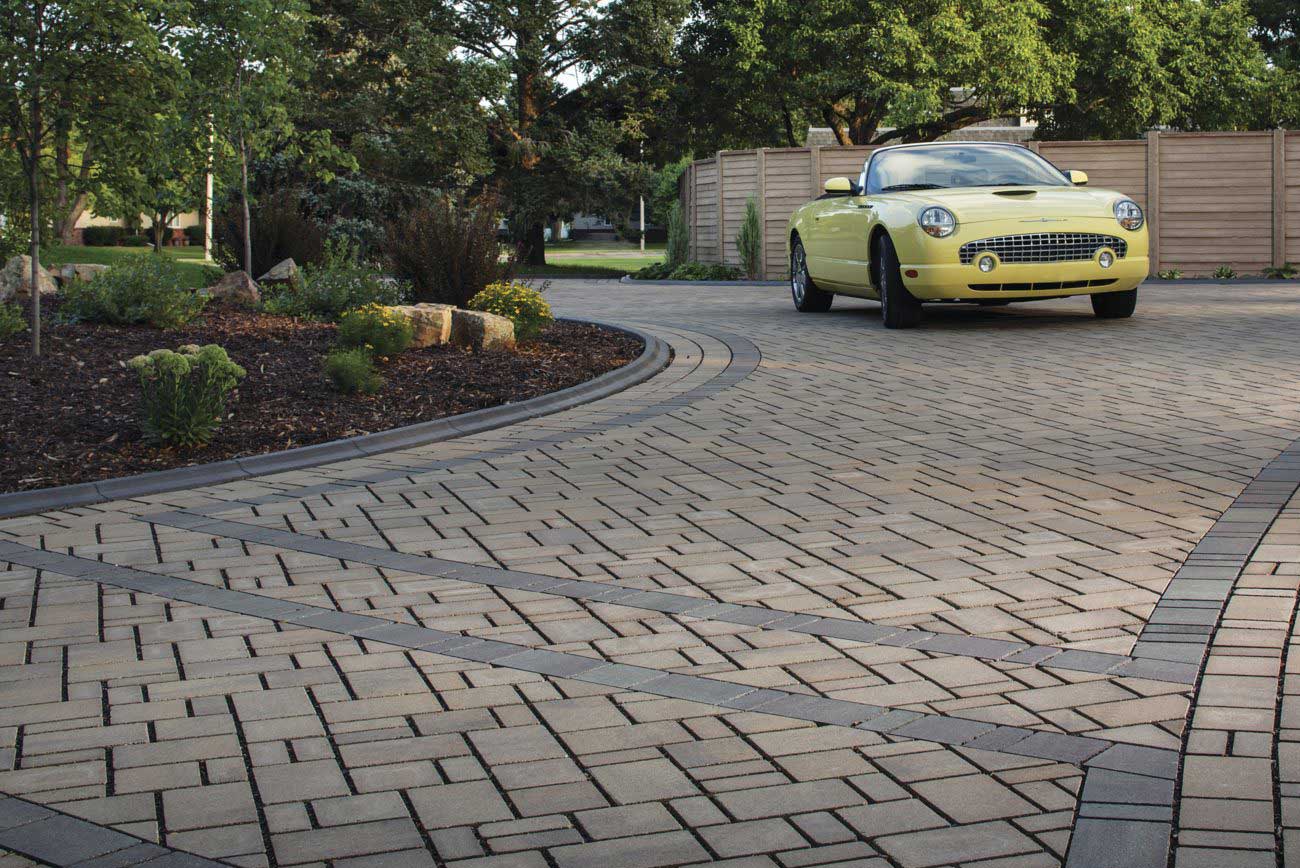 Make your driveway the rolled-out carpet to your home with complementary paver stones, such as this look with permeable Eco Dublin paver stones from Belgard.
2. Create a Retained Planting Area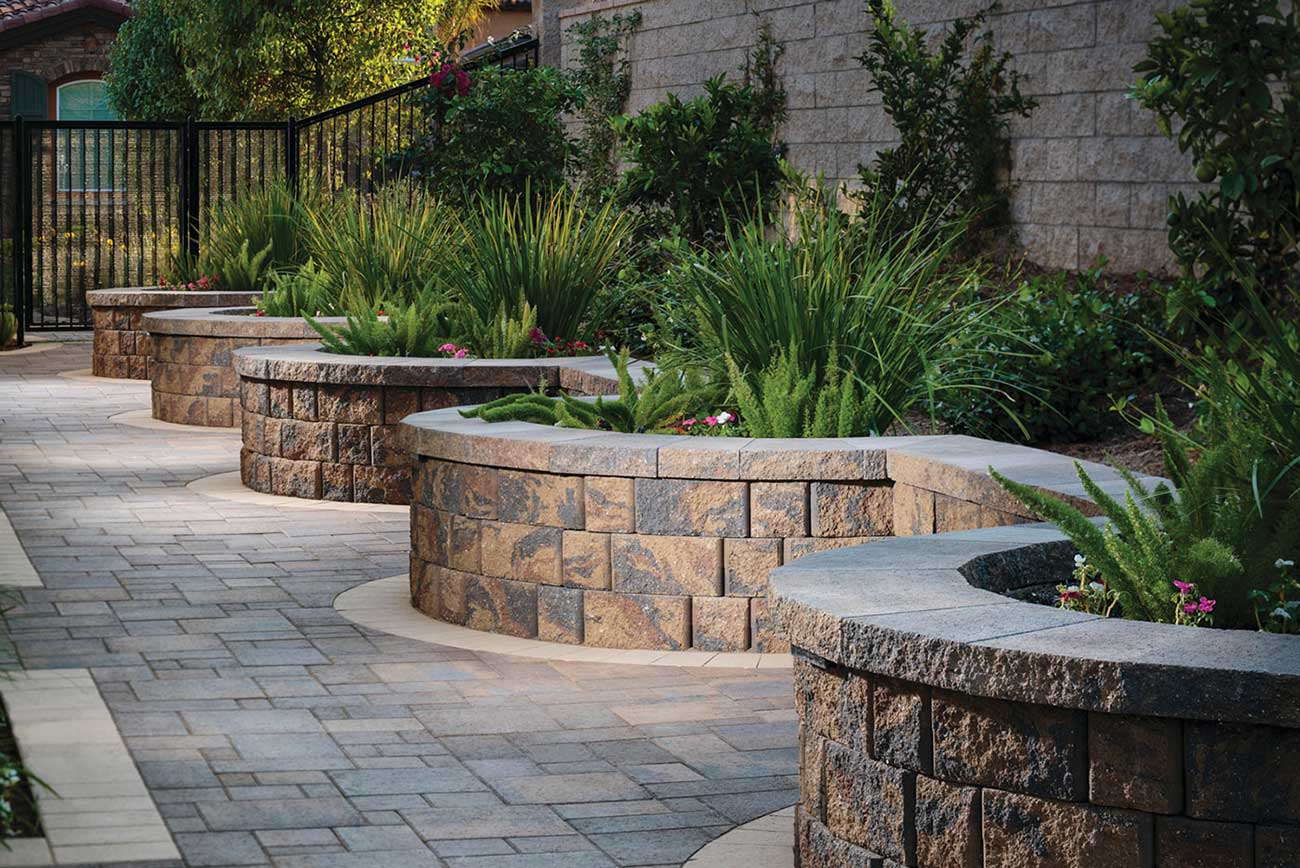 Need just a small bit of greenery? Add a pop of color and vegetation with an integrated planter created from paver stones.
3. Create Focal Points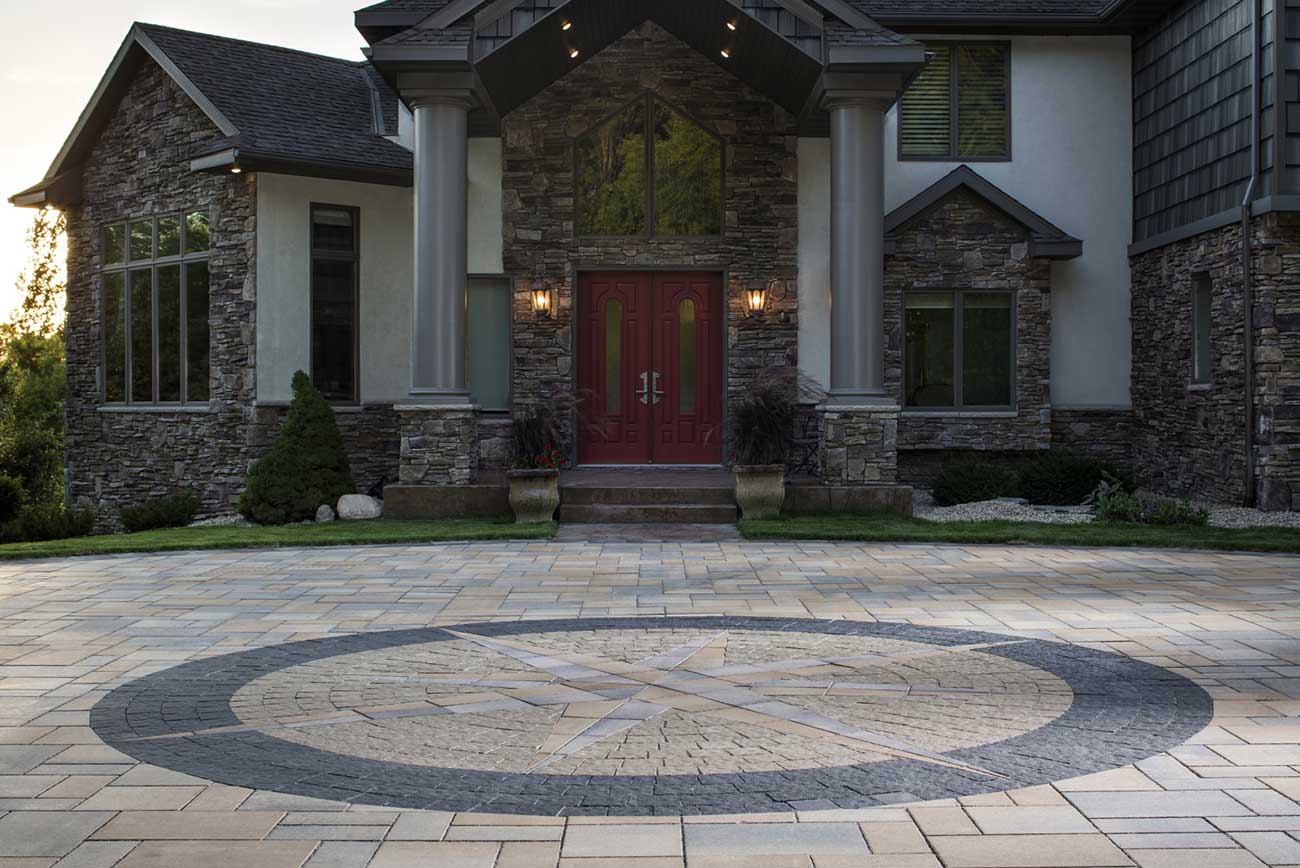 Highlight a single point of your landscape with decorative integrations, such as this inlaid circle created with Belgard Bergerac® paver stones and solid mocha border stones.
4. Add Stellar Design with a Paver Stone Walkway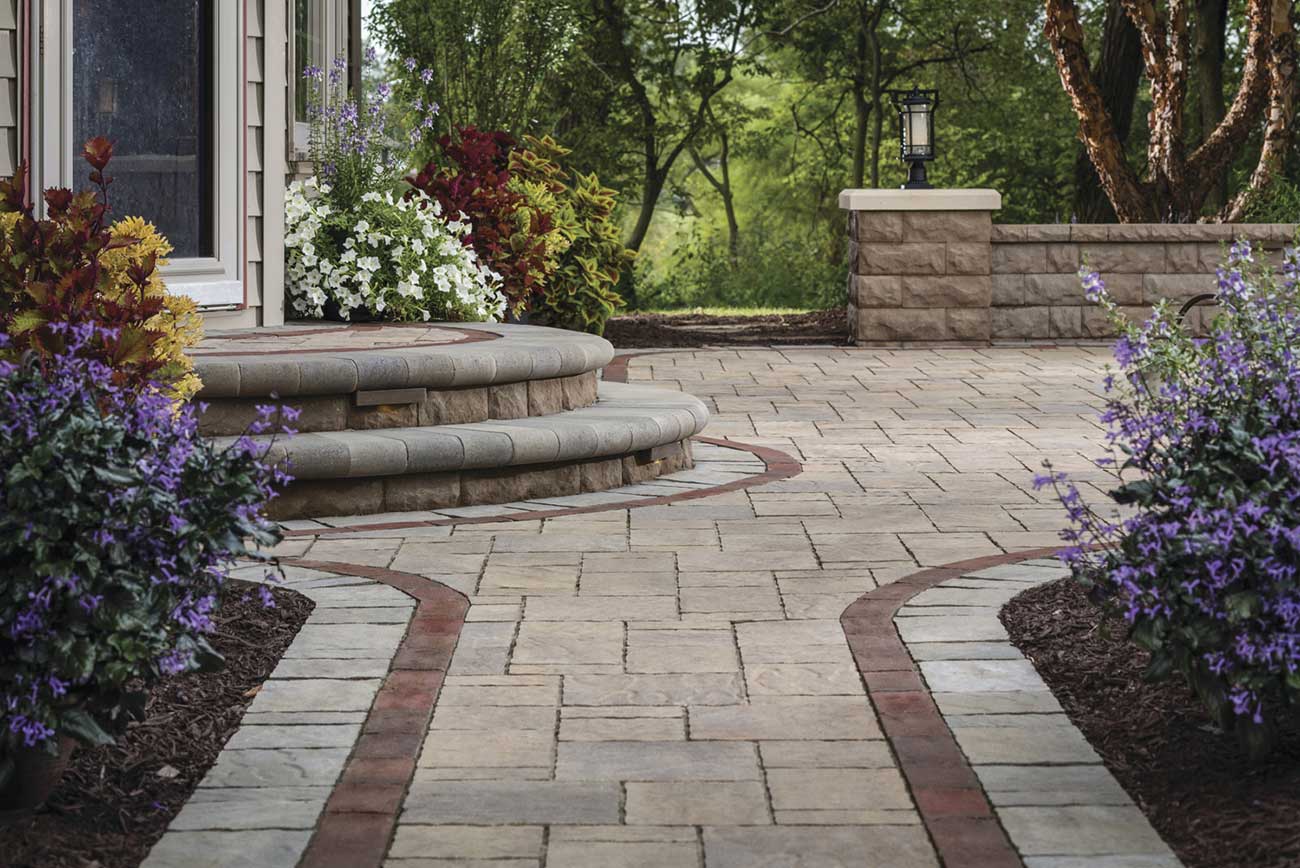 Walkways offer the perfect opportunity to include decorative landscape features and function. Take a look at this walkway laid in a Venetian parquet pattern and bordered with Charcoal Holland paver stones from Angelus.
5. Elevate Your Outdoor Entertaining Capabilities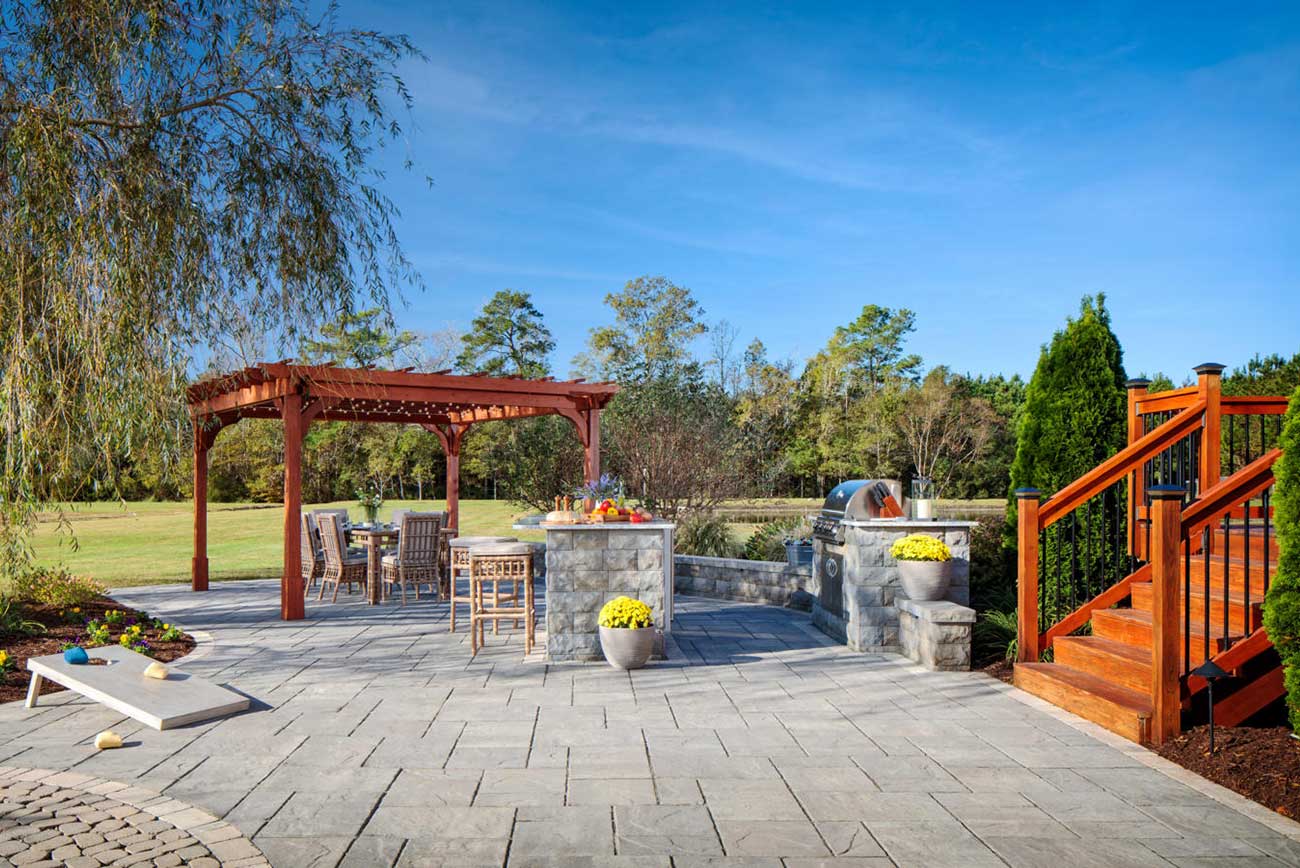 Serving up cold drinks at your outdoor bar has never looked better! Check out this bar clad with quarried-face stones set atop herringbone-laid pavers.
6. Control Water Runoff with Creative Layouts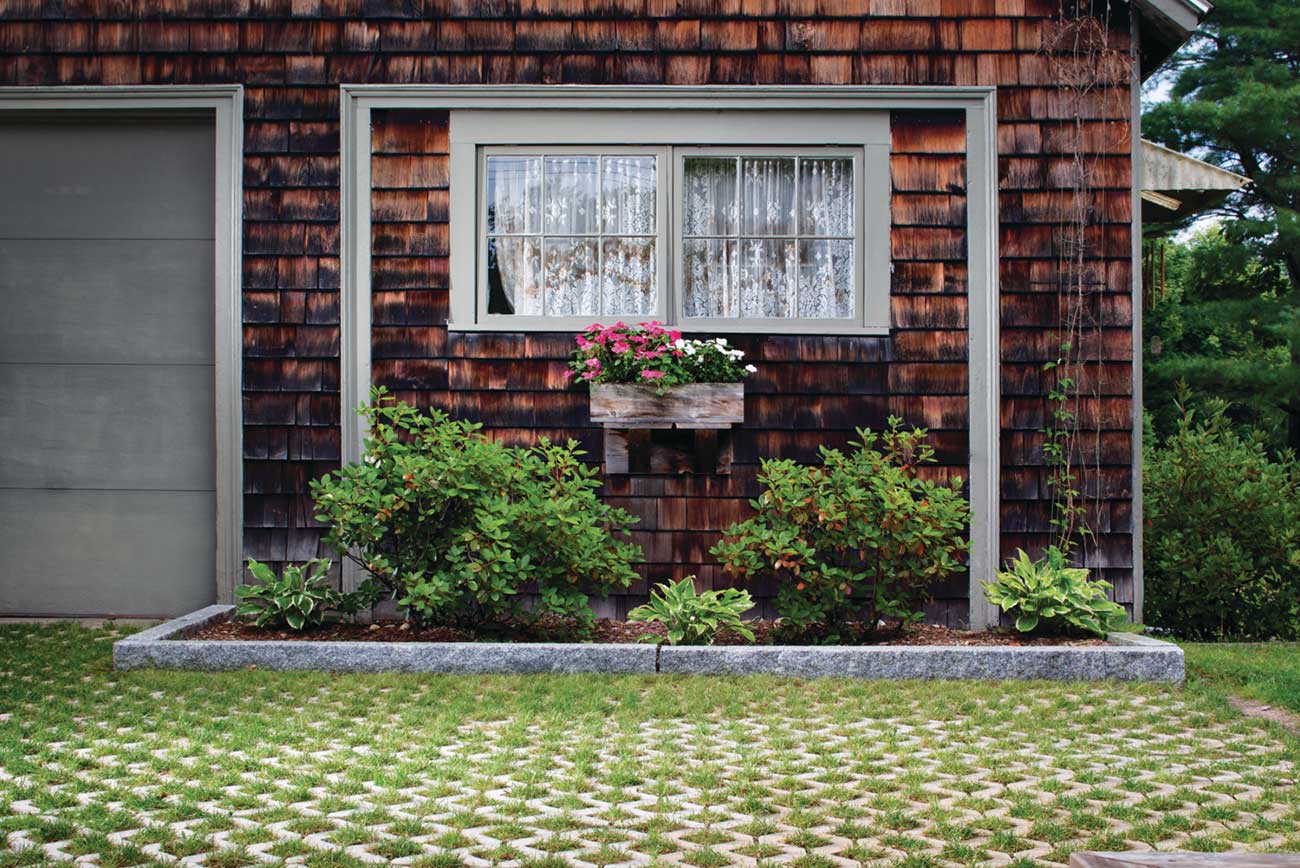 Have issues with puddles and pooling after rain? Create an outdoor living surface with permeable pavers that gives you stable ground for entertaining and controls water at the same time.
7. Add Dimension to Your Pool Area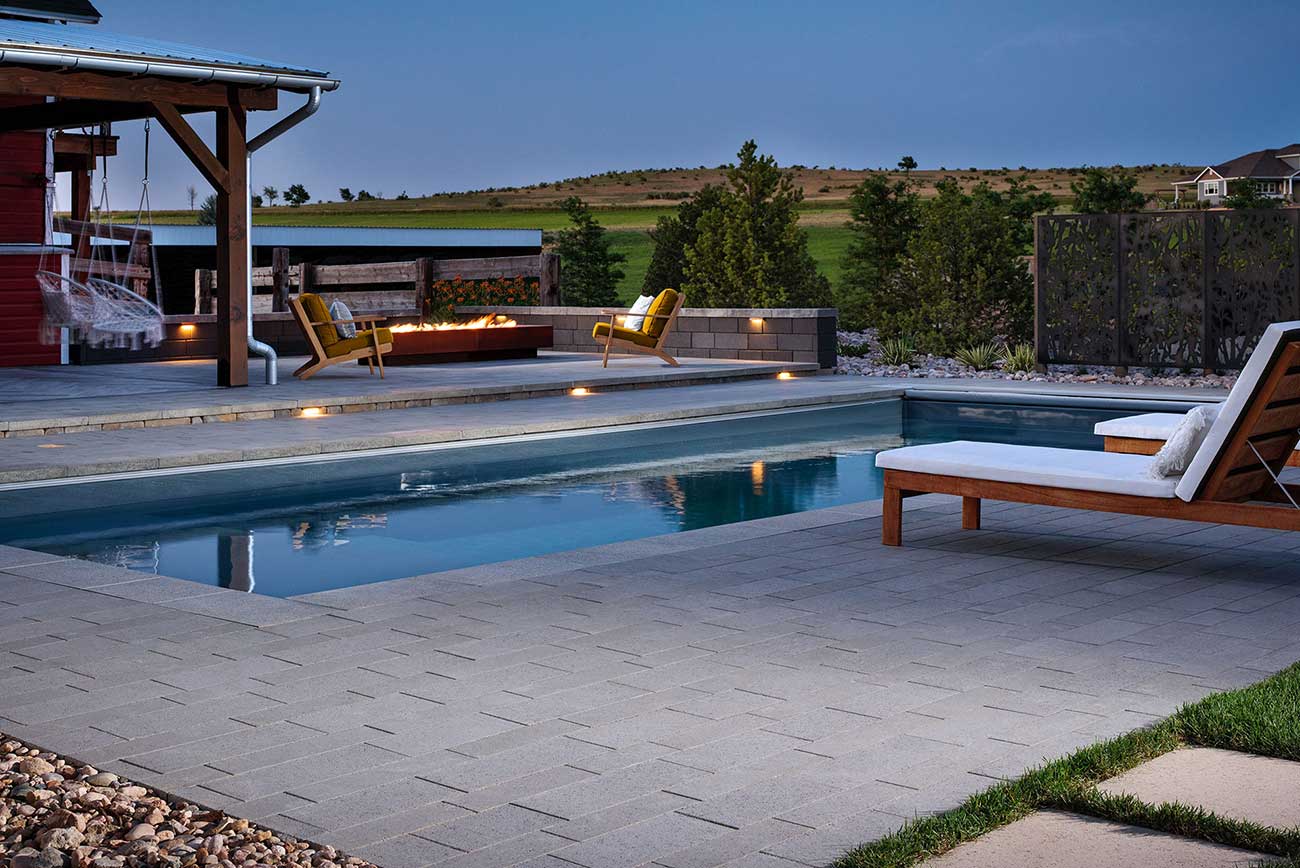 No need for a hum-drum pool surround—add multi-tiered dimension with stepped paver stone formations, such as this look created with Melville Plank pavers and complementary border stones.
8. Include Elegant Creative Spaces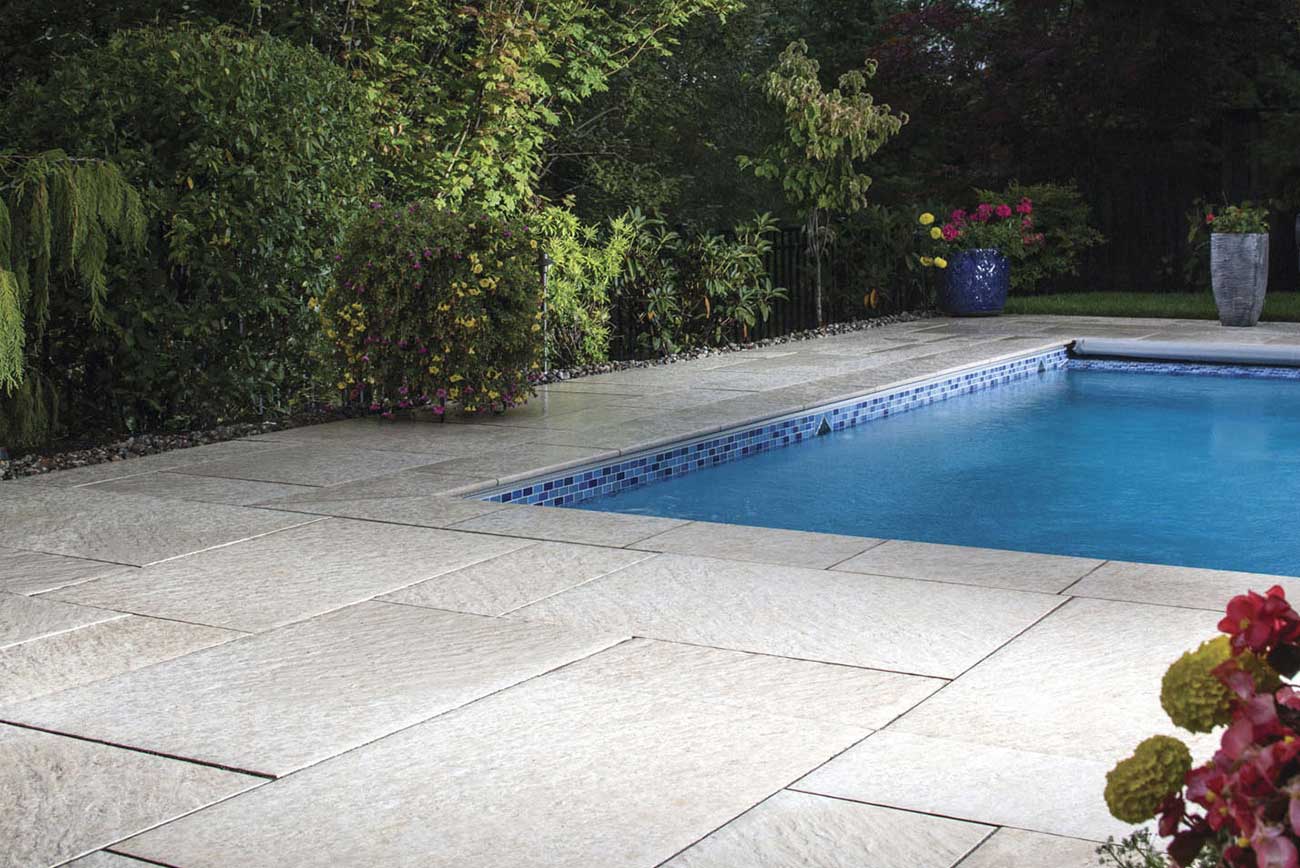 How about a lounging area lakeside, such as this impressive implement created with stones from Belgard?
9. Create Continuity from Indoors to Out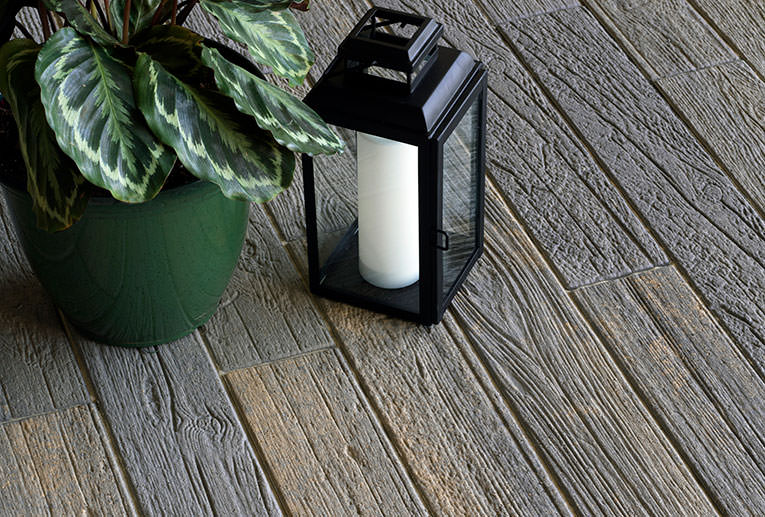 Love your interior wood flooring? Carry that same appearance and aesthetic from indoors to out with Timberline paver stones from Angelus that have the shape and texture of real wood.
10. Reimagine Outdoor Cooking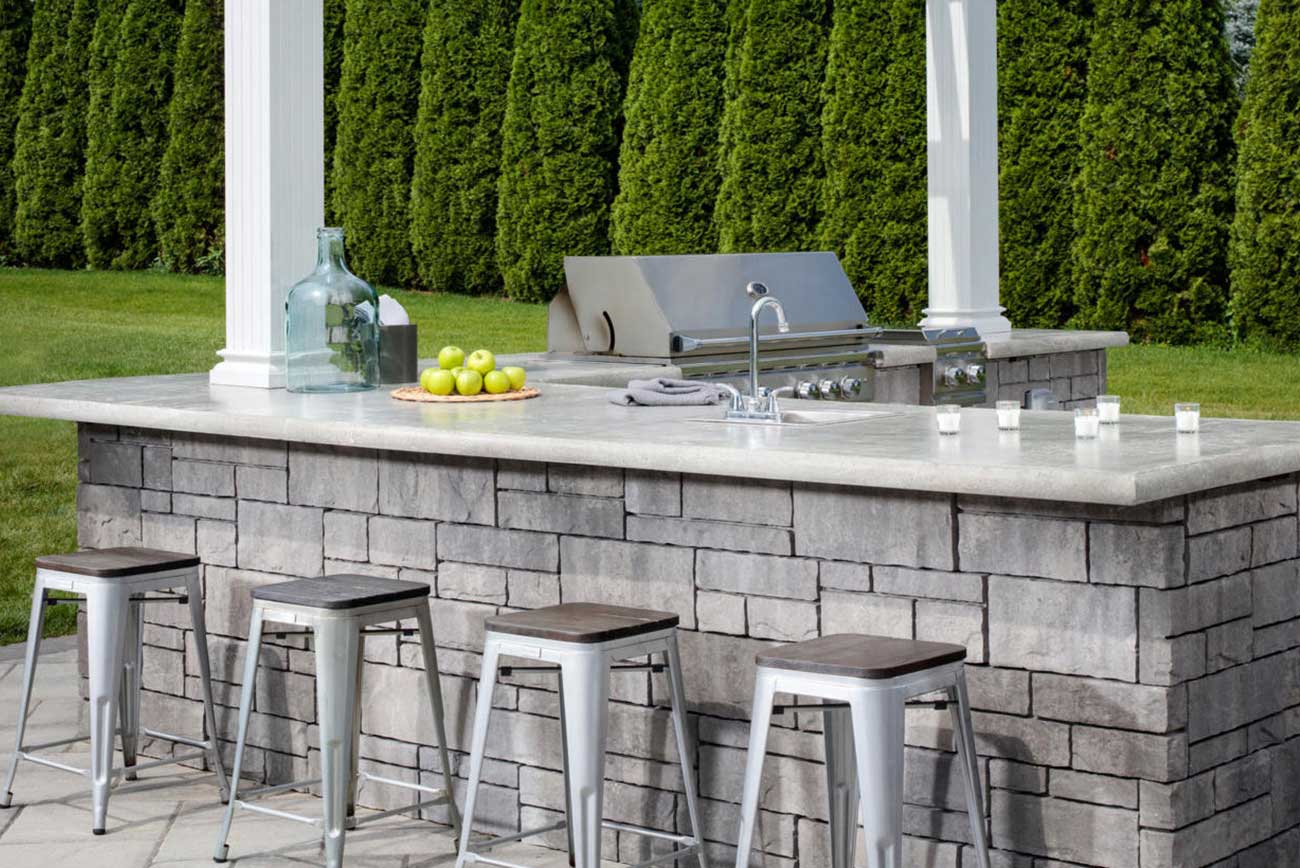 Take your outdoor barbecue to an entirely new level with a cooking station perched atop Lafitt Rustic Slab pavers from Belgard.
11. Integrate Geometric Flair with an Intricate Patterned Walkway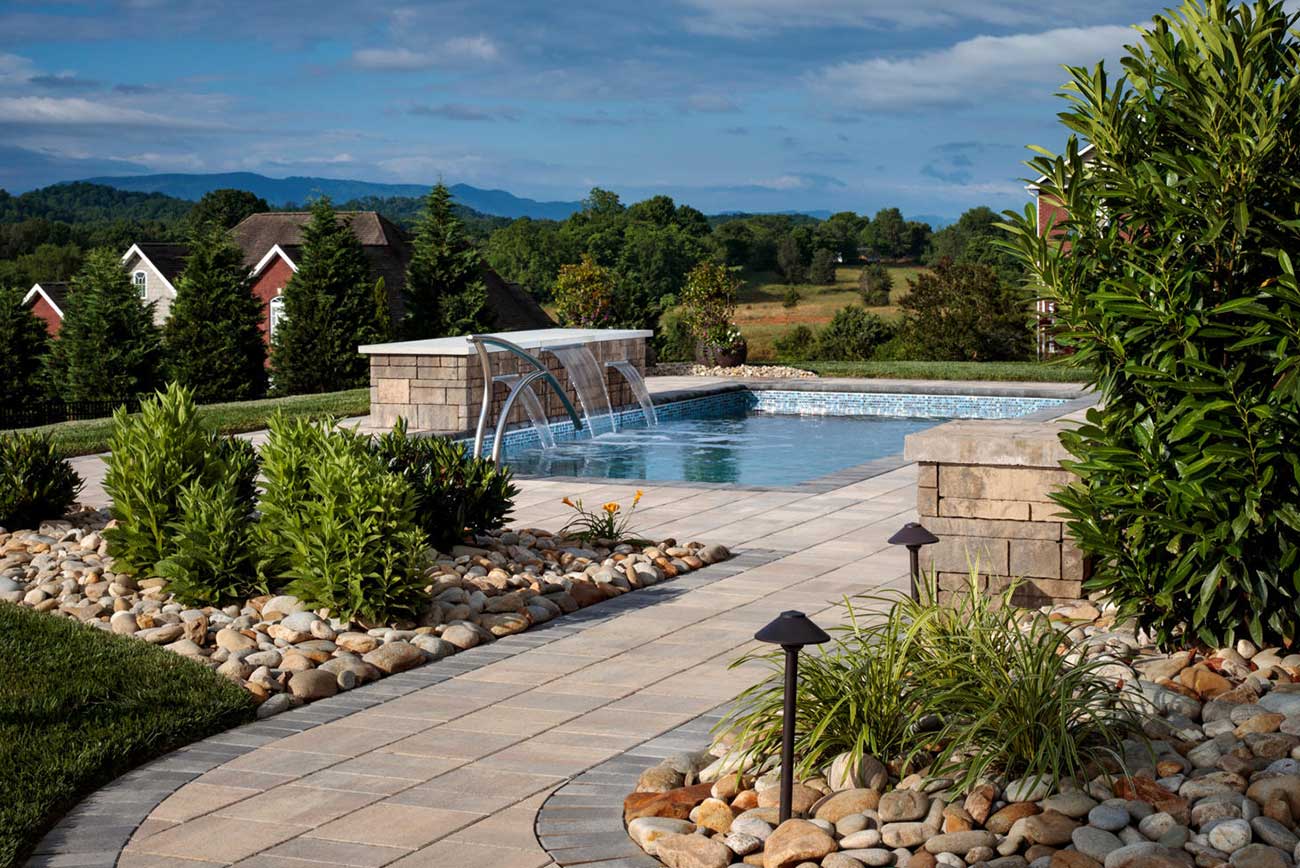 Geometric flair with clean lines brings out a new level of depth to your landscape. Take a look at this flattering walkway with Holland Stone from Belgard.
Offer an attractive footpath through a garden with paver steps, such as these paver stones from Belgard.
12. Create Functional and Aesthetic Steps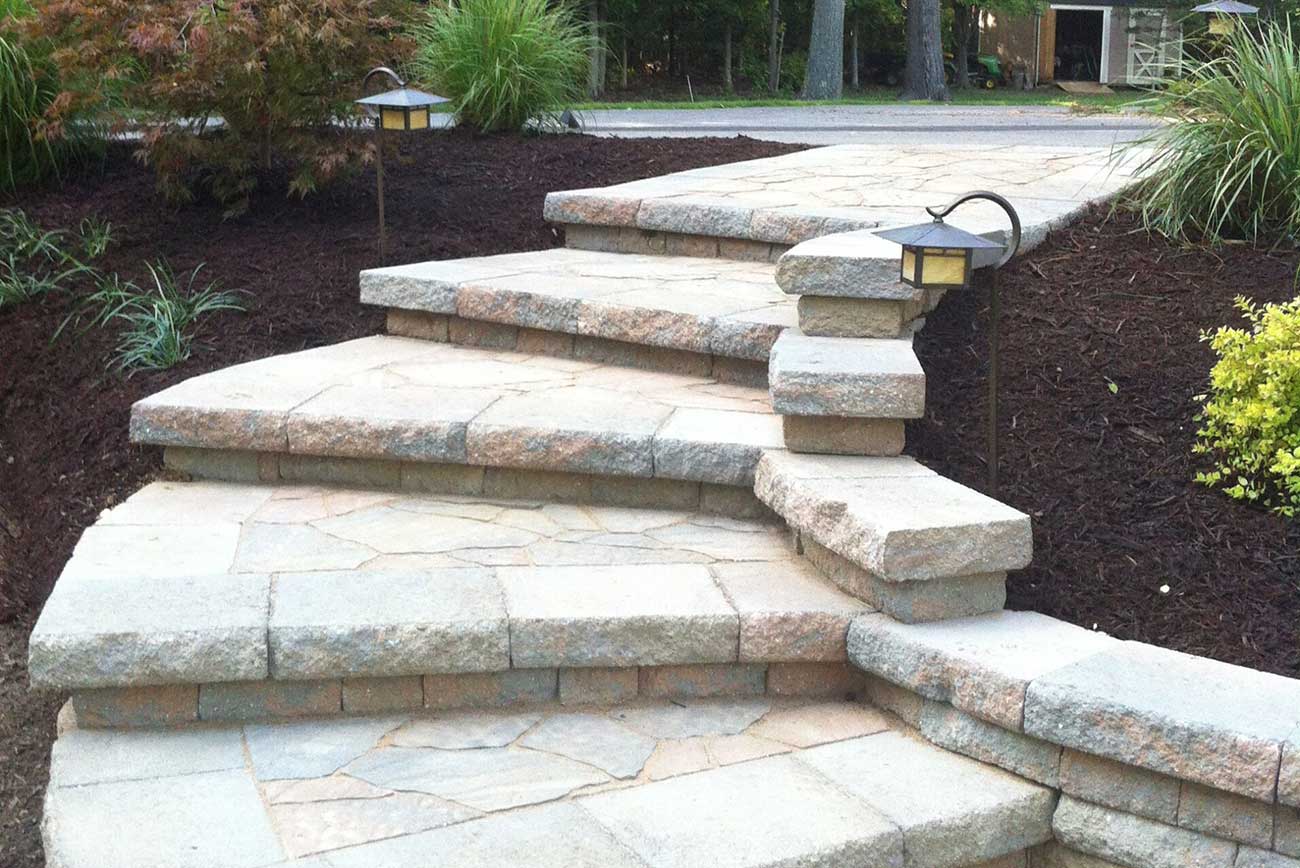 Invite visitors to your home in true high-end fashion with elegantly flowing steps created from concrete pavers.
13. Mark Your Boundaries in True Style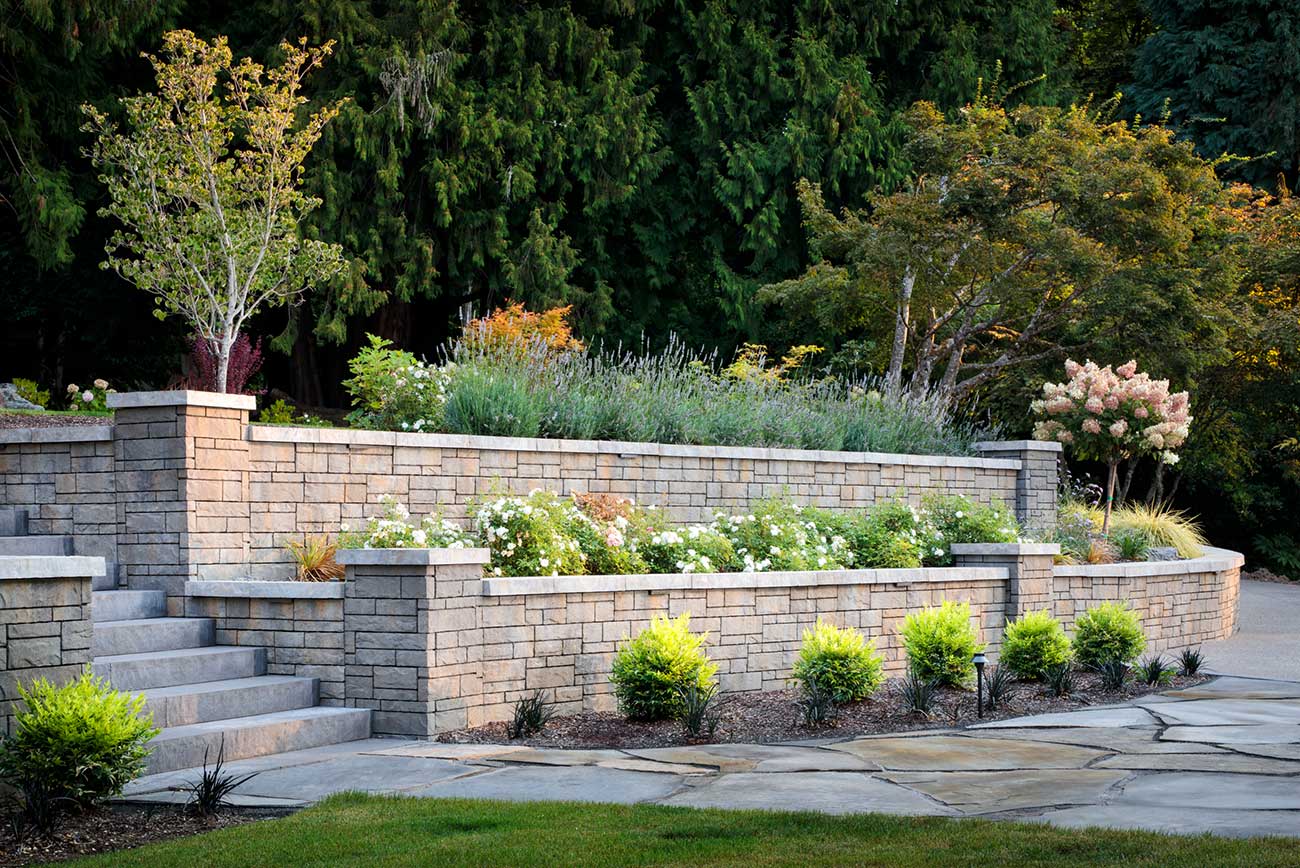 Make sure there is no question where your property begins and outlying areas end with erected, stately planter walls, poignant posts of stone, and lighting for added flair.
14. Create an Outdoor Lounging Area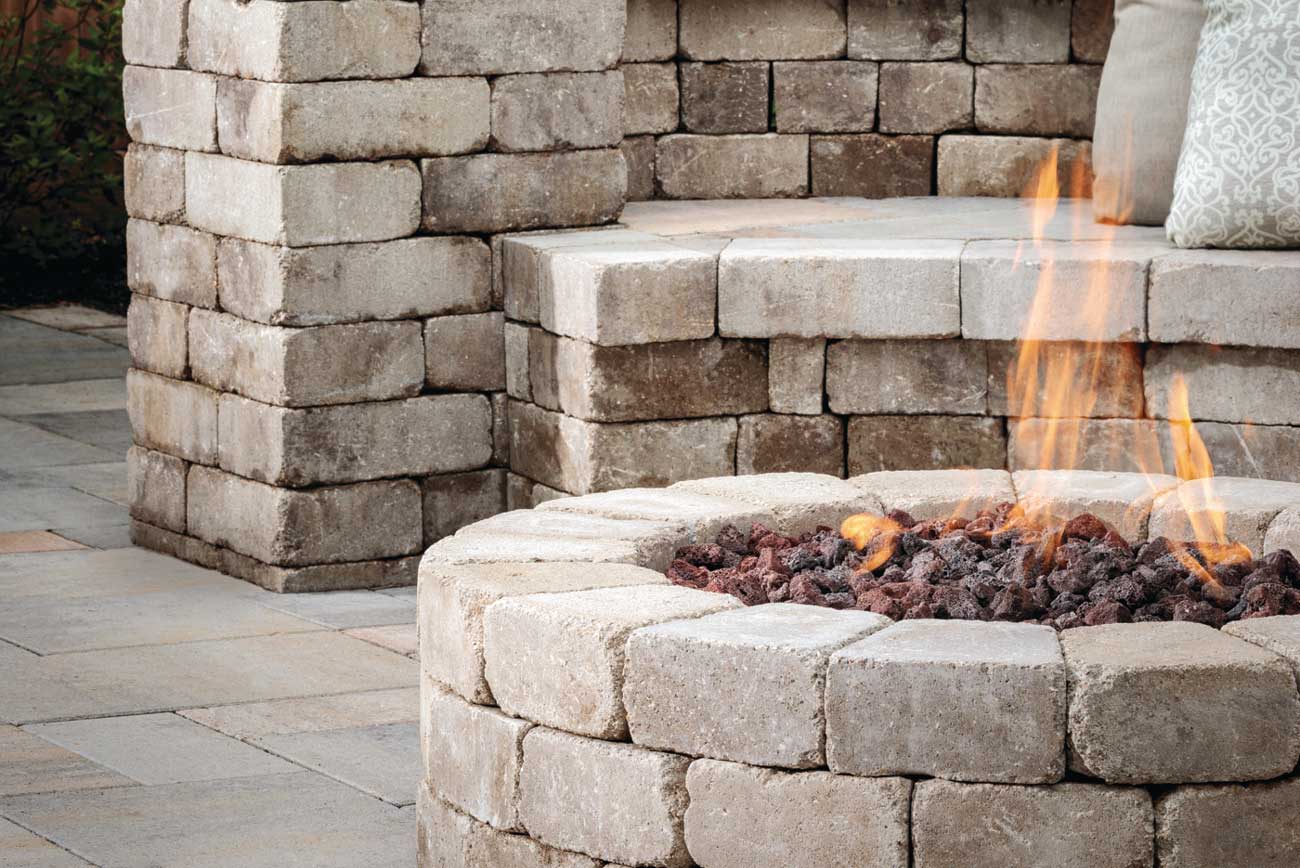 Stay cozy even during winter-season chills with an integrated hearth and fireplace, such as this semi-circular layout.
15. Integrate Dimension and Thwart Dirt Fall with Walls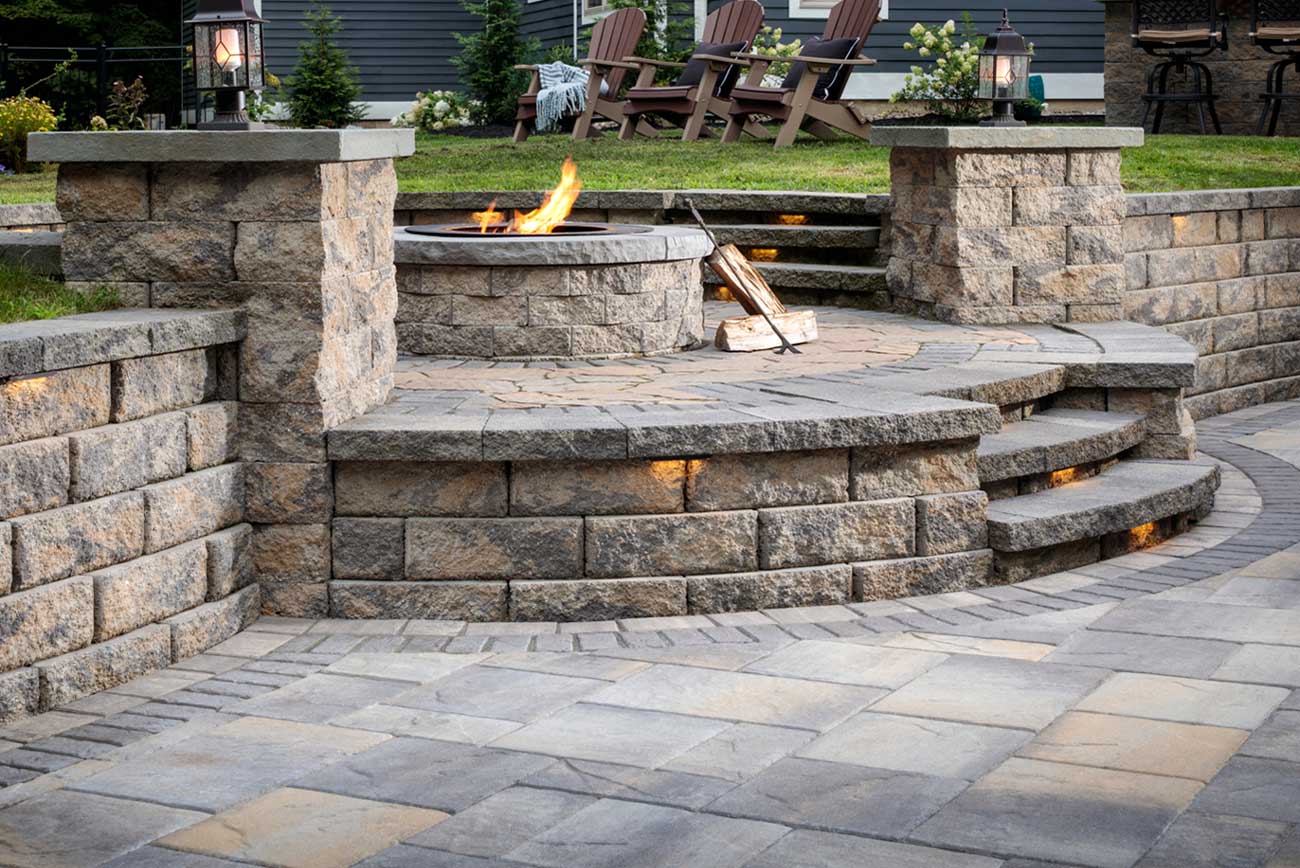 Sloped landscapes don't have to be boring – check out this series of walls created with stones.
16. Give Your Patio More Designer Appeal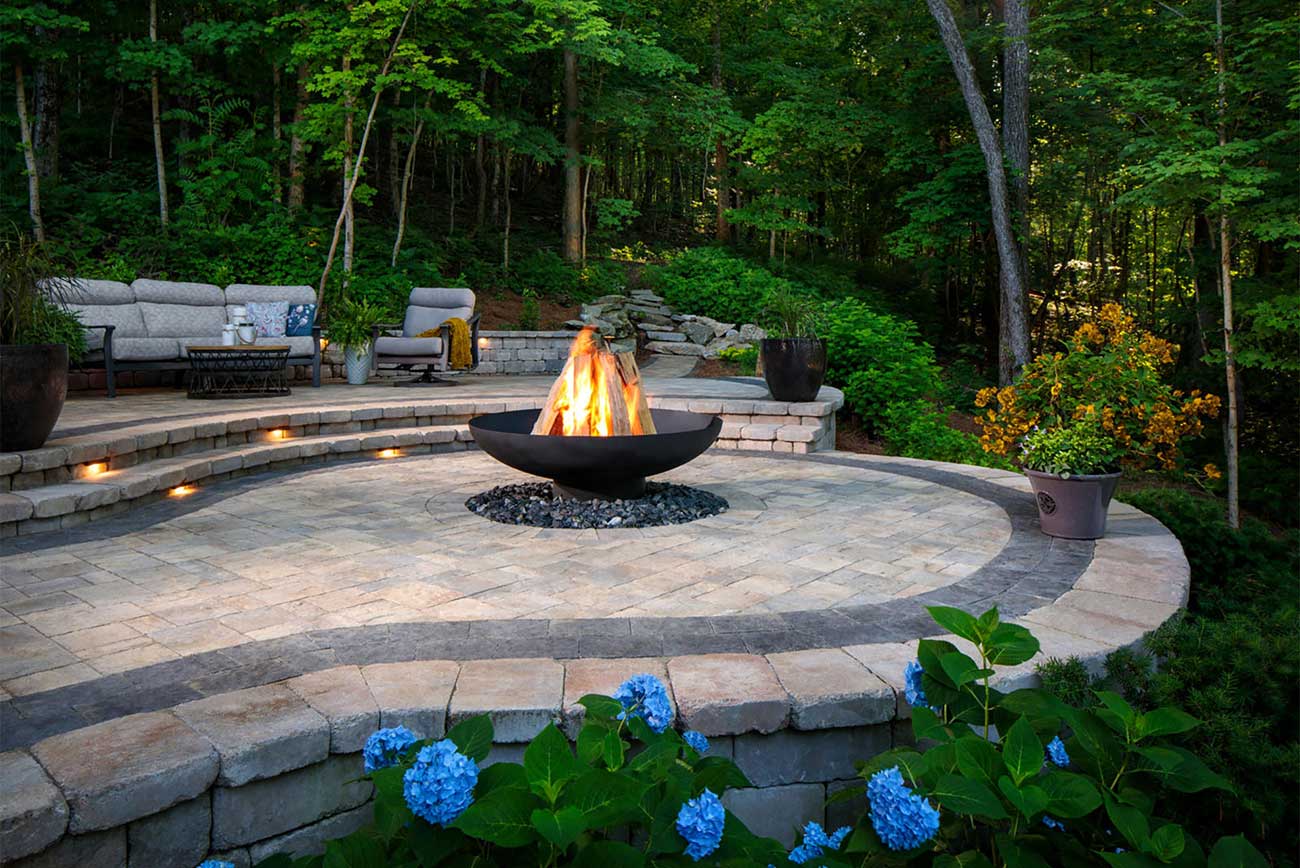 Create an outdoor living space with more designer appeal than any old grey slab of concrete could ever offer, such as this patio created with permeable Aqualina in a random runner pattern.
17. Add Upscale Design to Pool Areas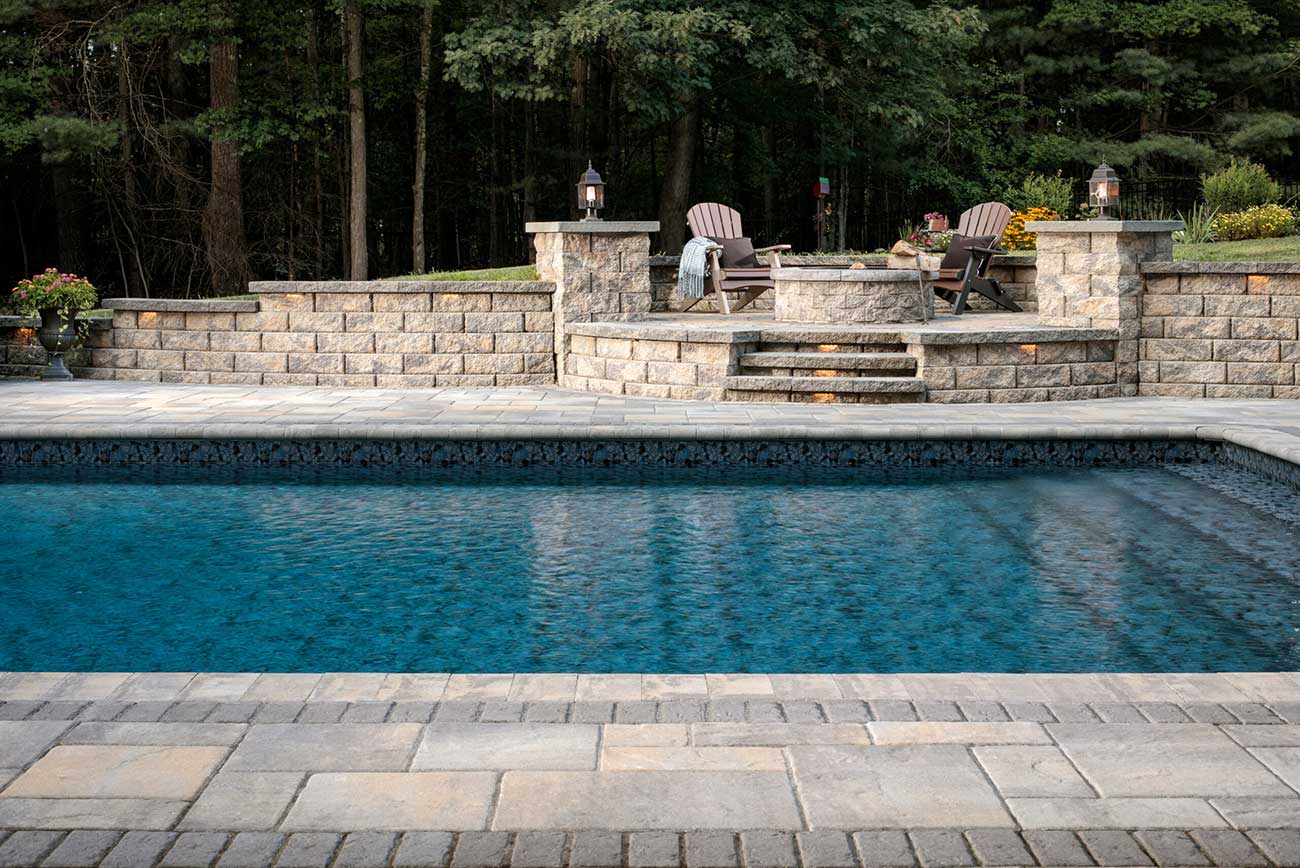 Inject upscale innovation to your backyard oasis with totally sophisticated paver stone design options.
18. Light Up the Night with an Inviting Fire Pit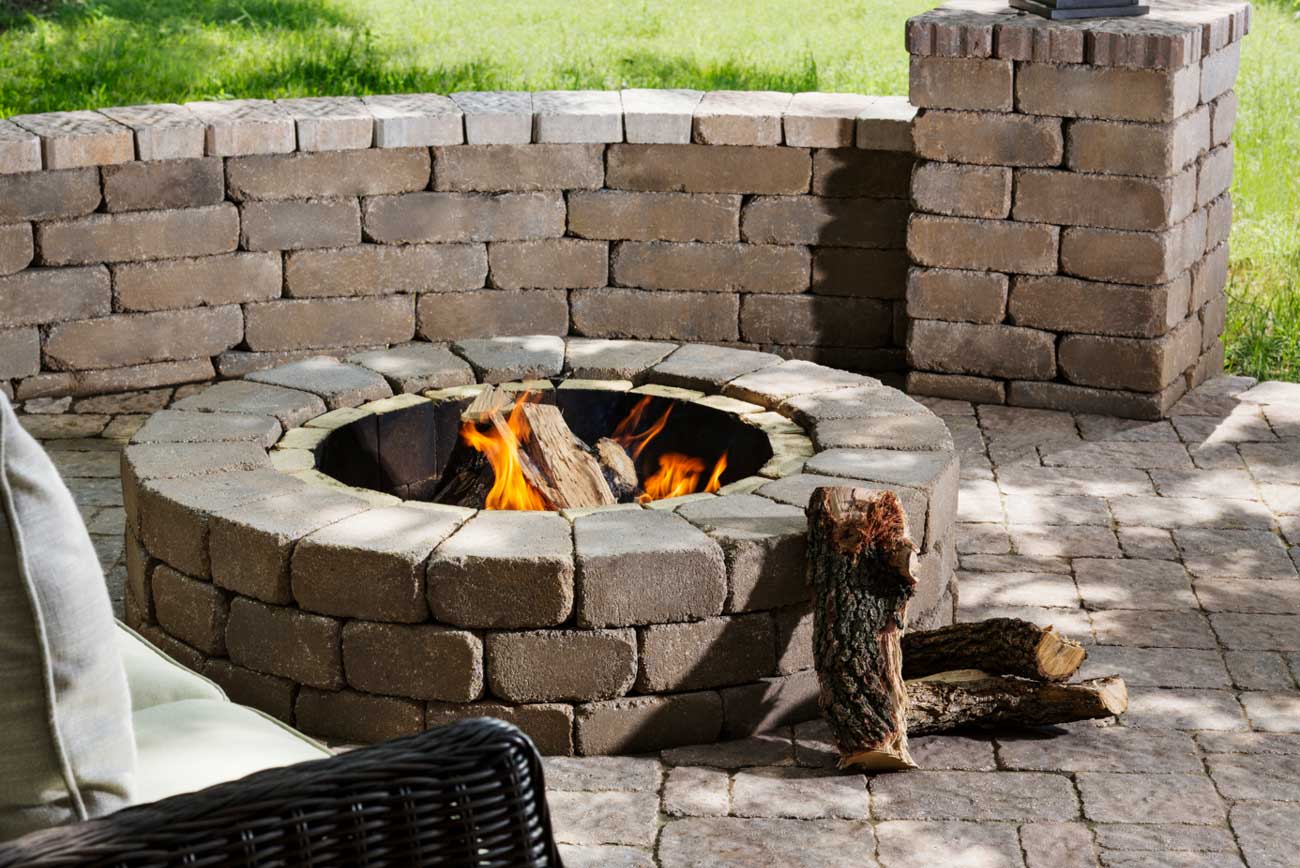 With a beautiful firepit created from Belgard Weston Wall pavers, you'll have a hard time pulling guests away.
19. Blend Exterior Hardscape Features with the Rest of the Property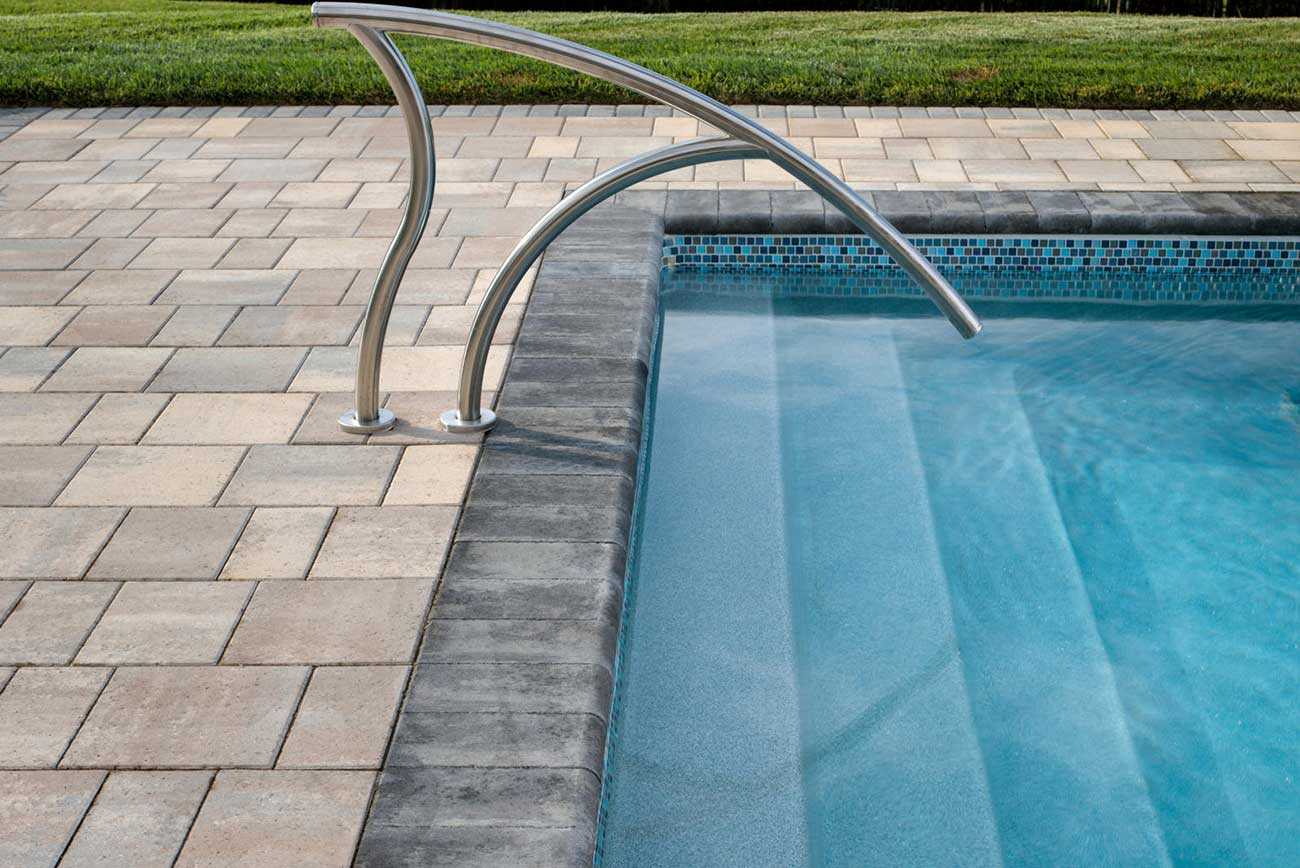 Ensure your pool surround and hardscape brings out the best of structural exteriors with aptly selected paver stones in the most enhancing color hues.
20. Combine Function with Dynamics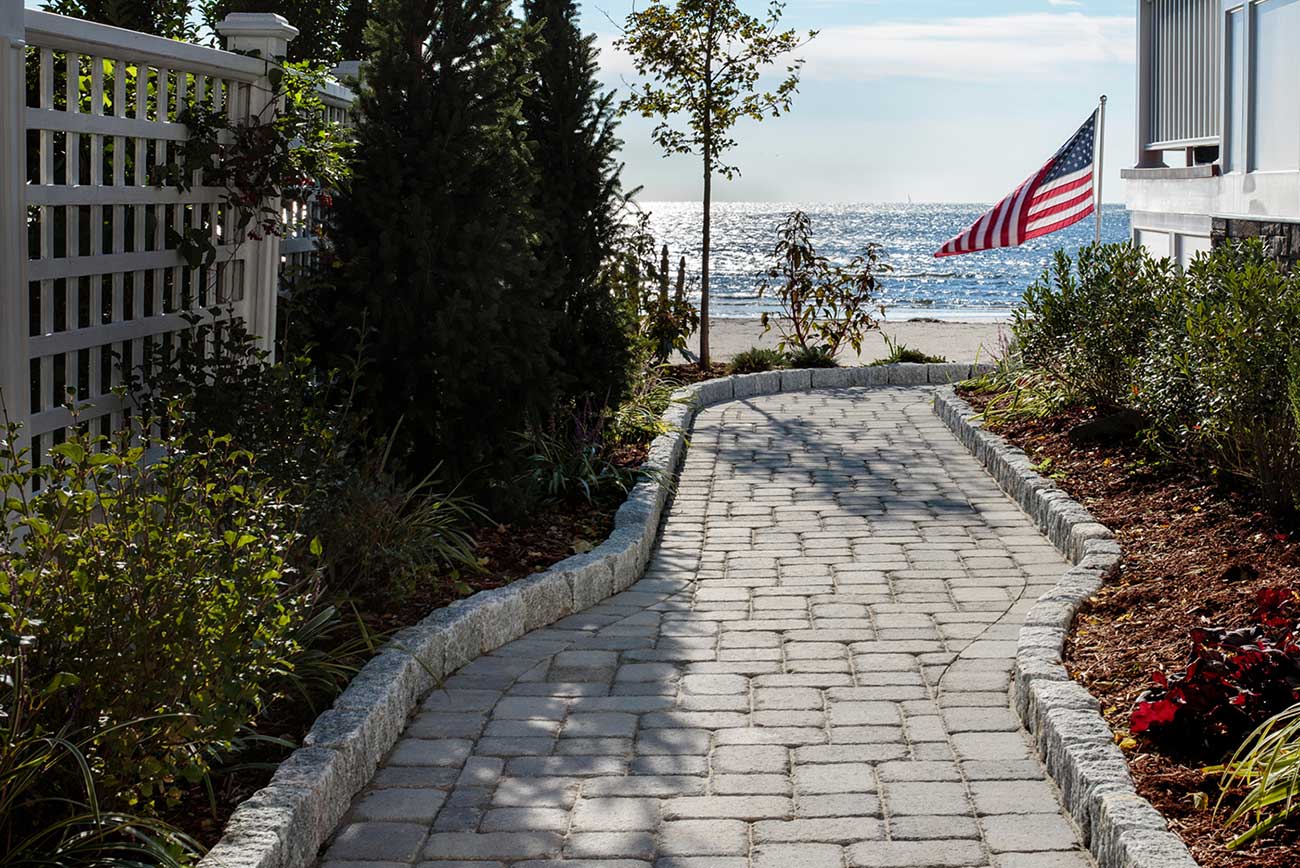 How about a slightly offset walkway to guide the path to your entryway? This look is so beautifully created with cobble paver stones from Belgard.
21. Elevate Your Entryway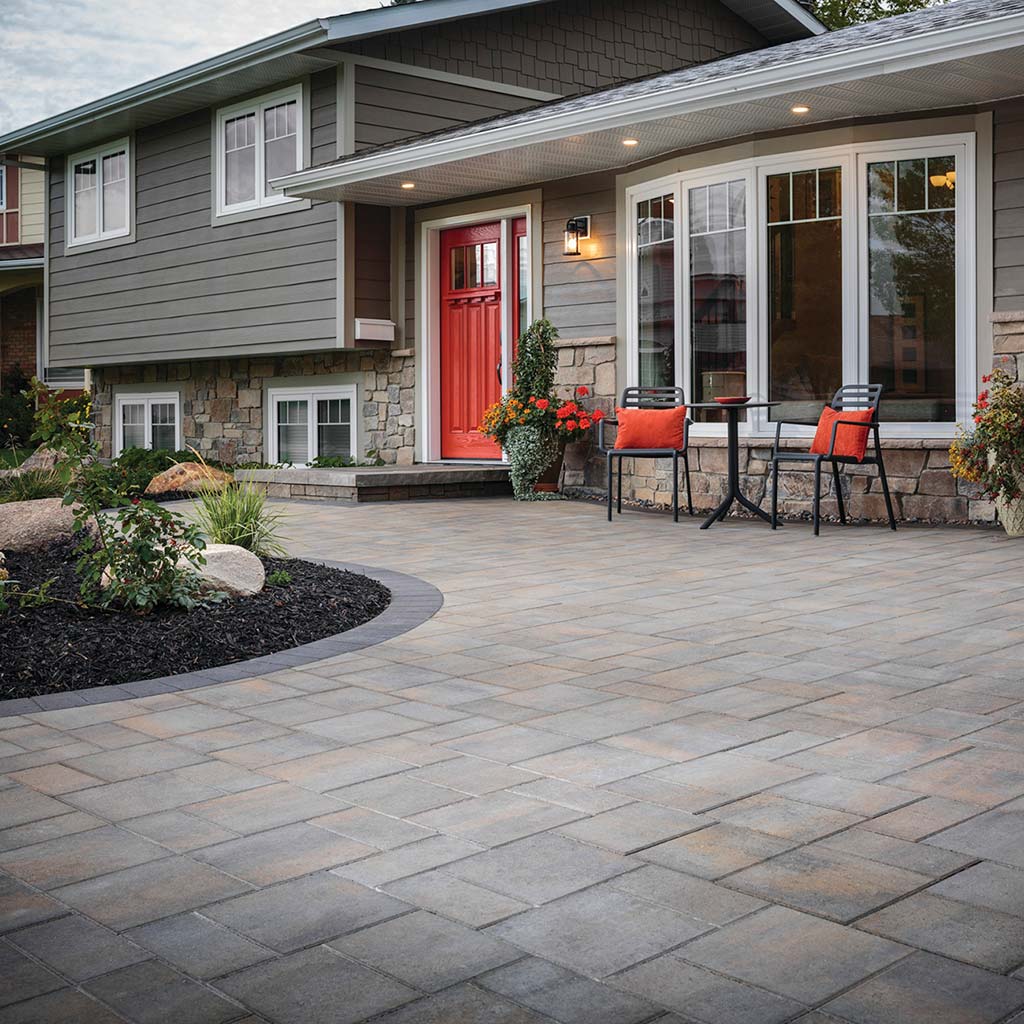 A combination of Catalina Grana and round-edge border stones quite literally make this entryway a step-up from ordinary – consider a similar upgrade for your entryway!
22. Create Luxury-Level Parking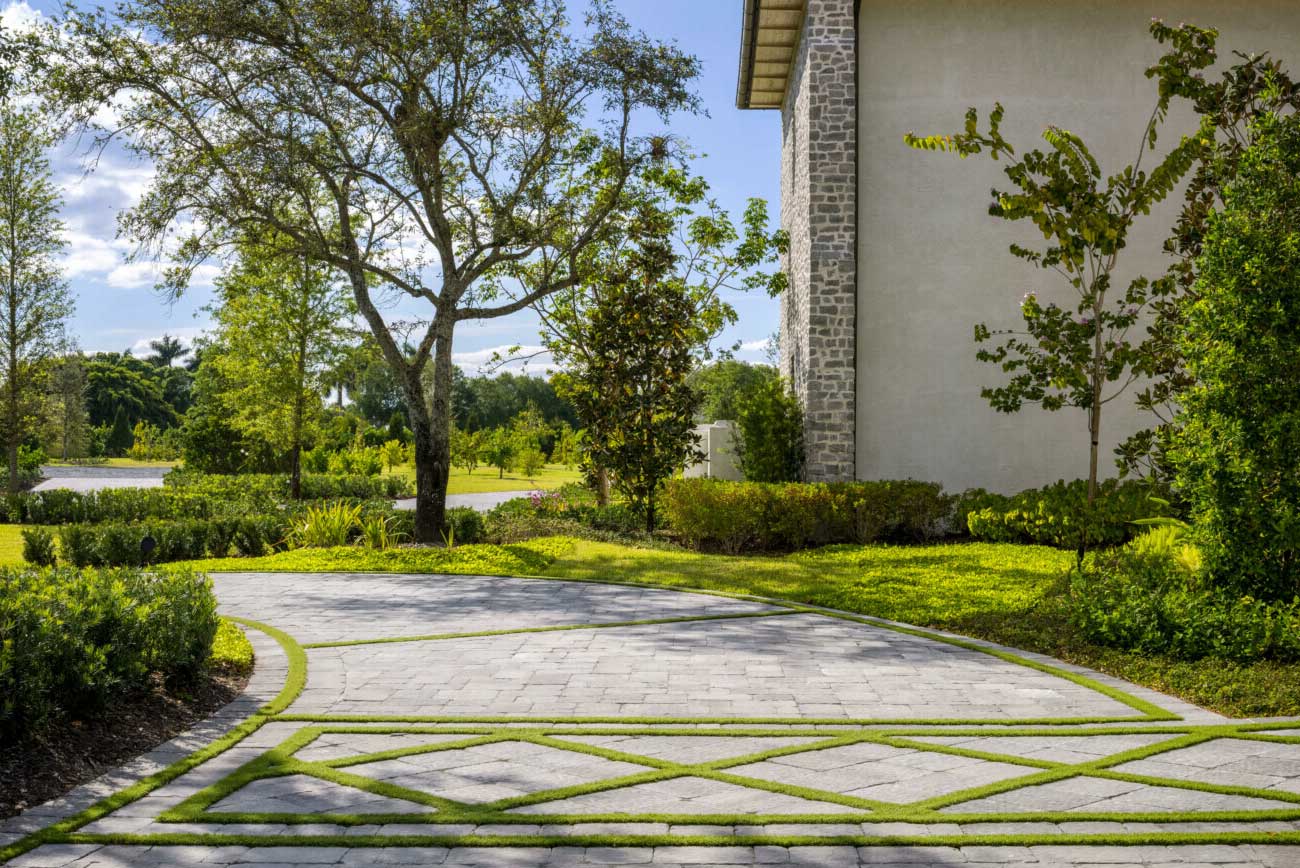 Give your property a place to park just as upscale as the cars that park there, such as was done with this layout of Belgard Mega Bergerac paver stones.