Three-dimensional (or 3D) rendering uses CAD software to generate a realistic image of your new patio, backyard area, or other outdoor project. Usually, when homeowners first imagine a new outdoor space, they envision what it's going to look like in their minds. But with the help of 3D rendering, you can view a real image of how your new space will appear. There are many benefits to using this service, both for you and for your design team. Not every paver installation company offers the convenience of 3D rendering, that's why, for paving projects within the Los Angeles, San Fernando Valley, and Ventura County areas, we recommend Titan Pavers.
Benefits of 3D Rendering for Homeowners
If you've ever pictured a project in your mind and then encountered numerous obstacles along the way to bringing it to fruition, then you have some idea of the main benefits of using 3D imagery. Through the use of 3D rendering that combines your existing space with the paving project you're requesting, both you and your designer can see exactly what the outcome will be. Some of the advantages include:
1. Visualizing how your new space will look and function becomes a breeze. You can actually see it before it's even built!It will ensure both you and your designer are on the same page.

2. It ensures that both you and your designer are on the same page. No more miscommunications or misunderstandings along the way.

3. You get the opportunity to spot any potential problem areas ahead of time, saving you from expensive surprises during excavation.

4. It helps homeowners avoid those dreaded mid-project revisions that can break the bank. Say goodbye to unexpected expenses and hello to a smoother renovation process!

Through advanced 3D rendering, we can show you exactly how your new space will appear, right down to the textures of your hardscaping.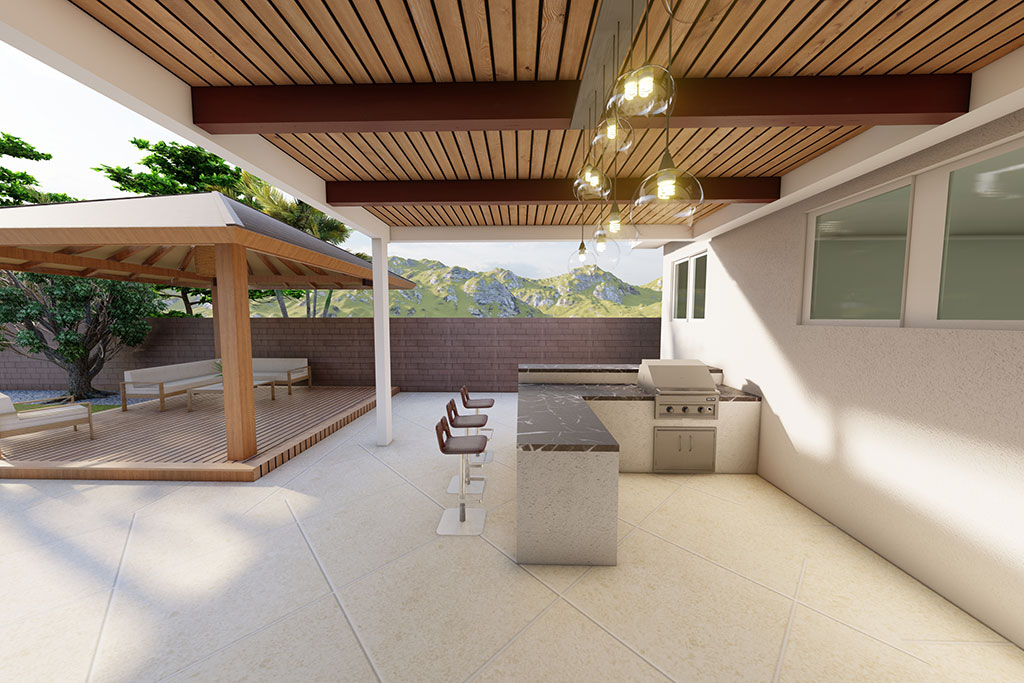 3D Rendering Services Offered Through Titan Pavers
Currently, Titan Pavers offers two categories of 3D rendering services to customers who are envisioning a new outdoor project. They include:
Fly-Through Animation
Our fly-through animation service creates a highly detailed video clip of your new outdoor space, as it will appear when completed. It provides an aerial view of the entire area and/or the ability to "walk-through" and experience the space at street level. Fly-through animation is a way to see and feel how your new project will look and function. 
360 Virtual Reality Viewing
Our 360 virtual reality viewing allows you to feel as though you're inside the space you've imagined. Using ultra-high resolution and visual fidelity, it creates a realistic environment, so you actually spend time inside your planned project.
Together with our experienced and friendly design experts, the 3D rendering services offered by Titan Pavers ensure you'll get the exact space you desire before the heavy construction work begins.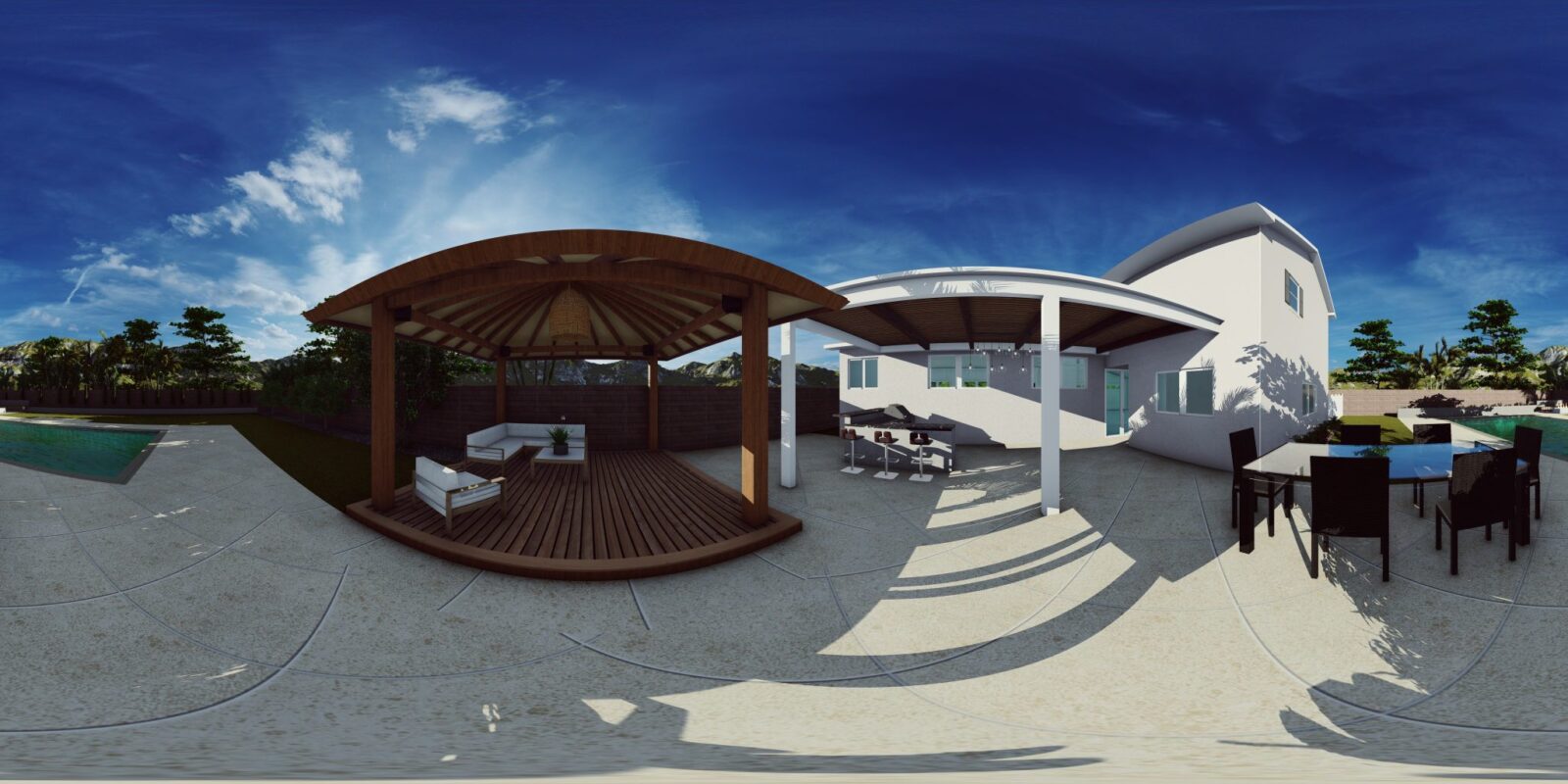 What Do 3D Rendering Services Cost?
Compared to the value they offer, our 3D rendering services give you a beautiful return on your investment. But every project is different. If you're interested in learning more about the cost and advantages of 3D rendering at Titan Pavers, we encourage you to reach out for a price quote and private consultation today.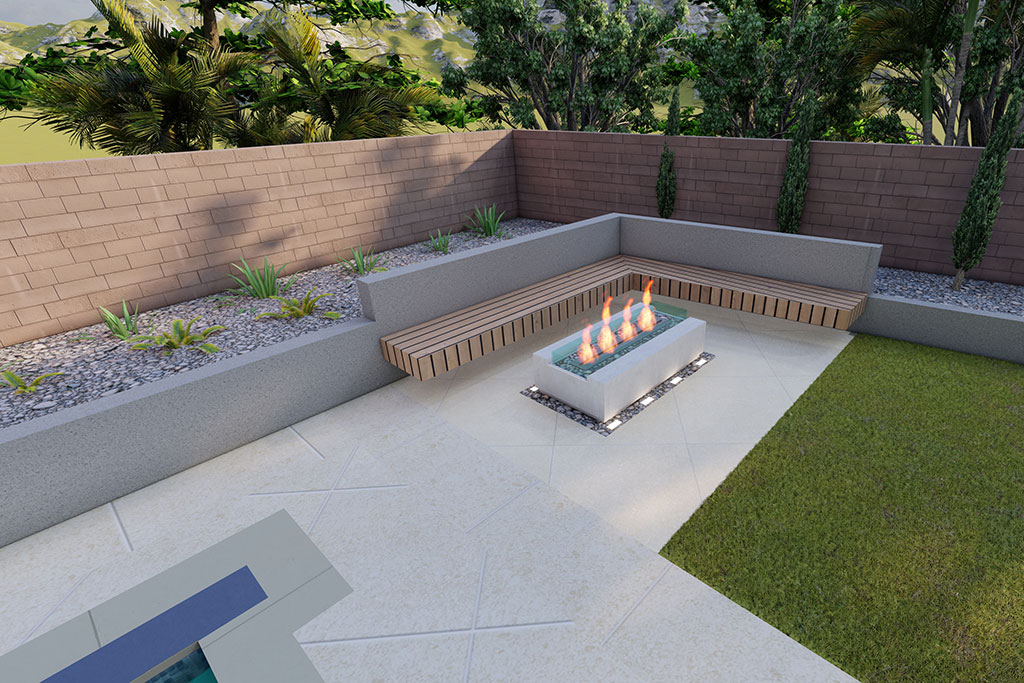 Samples of Existing 3-D Designs
Titan Pavers boasts a long list of satisfied customers, and much of this is due to the 3D rendering services we offer. These are a few of the unique and beautiful outdoor spaces we've designed for customers along the way. We're ready to help you design your next outdoor space, too. 
Subscribe and
Get $500 OFF
For new clients – Receive $500 off any paver or turf installation.
Minimum 1000 SqFt.